Another day, another story of a toxic workplace. At least it seems that way. There's a litany of alleged toxic workplaces, including at "The Ellen Show," the Washington football team, McDonald's, Hearst and Pinterest, to name just a few.
A variation on the age-old question: Are there more toxic workplaces now, or does it only seem that way because we're hearing about them more as a result of an activist media and social media?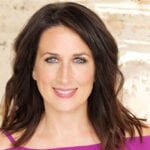 We asked someone who would know. Jennifer Musselman spent two decades as a corporate communicator at MTV and Nickelodeon. She made a mid-career change to clinical psychology and executive coaching.
"[Toxic workplaces] are not new," she says. "I left the entertainment business 10 years ago. And I promise you, [toxic cultures] were around before I entered the business," says the CA-based former PR pro who specializes in coaching start-ups on corporate culture and personnel issues.
Paradigm Shift
But we're not imagining things. We are hearing more about toxic workplaces, Musselman says. That's because there's been "a paradigm shift" in what staff are tolerating—or not­—in the workplace, Musselman says. There are more toxic workplace stories in the media because people are coming forward to complain. They are speaking out, she says, because they've seen "serious strides in accountability," resulting in part from the #MeToo movement.
HR teams, she says, are no longer "forced to collude with the different toxic types of behavior, from micro-aggressions all the way to sexual harassment."
Staff upset with toxic workplace behavior "are tired...and now we're in the middle of a pandemic, so they're already worn down," she says.
From a mental health perspective, she adds, when you have frustrated staff who can't take it anymore and they've seen others effect positive change after reporting bad behavior, they are emboldened to come forward.
How can communicators help? We'll address this below.
'Be Kind' Run Amok
A common symptom of toxic cultures is that they depress the desire of staff to speak out. When employees see that raising issues is interpreted negatively, they adapt and learn to live in a toxic culture. Another characteristic common to toxic cultures is a leader who is disengaged with staff at various levels. Often, such leaders delegate conflict-resolution to HR.
In such cases, the CEO either doesn't know how to handle conflict, Musselman says, or fails to hold accountable those he or she put in charge of corporate culture.
Many CEOs say they have an open-door policy, but they're "not connecting and truly humanizing contact with employees at all levels," Musselman says.
The situation is similar to that of a parent who outsources the responsibility of child-rearing and schooling to a nanny and has little to no involvement in the child's life, Musselman says. "Employees," she adds, "need their leader the same way a child needs a parent."
While Musselman has not worked with Ellen DeGeneres or "The Ellen Show," she says reports indicate a common scenario. Ellen delegated responsibility for corporate culture to senior staff. In Ellen's case it was 3 executive producers. (They were fired recently.)
More important, neither Ellen nor Warner Bros., the show's production company, oversaw this trio with much regularity. As a result, the executive producers began to act as if they had unlimited power. Things ran amok.
Had Ellen or Warner Bros. invested sufficient time and effort in their employees and probed staff, they might have discovered some of the allegedly awful allegations that came to light in recent media reports. An ugly public crisis might have been avoided.
Since they did not, mid-level and junior employees, who valued working at the highly successful show, decided to live within a culture where bullying and sexual promiscuity went unpunished and, in some cases, were rewarded (see PRNEWS, Image Patrol, August 2020).
Happy Place to Unhappy Place
Sometimes, the CEO is the toxin. In the case of McDonald's, the CEO also allegedly sought to crush HR, which might have picked up on toxicity in the corporate culture.
Last November, weeks before Thanksgiving, the board of McDonald's asked its highly successful CEO Steve Easterbrook to step down after an October investigation into his conduct. He was found to have engaged in a consensual text and video relationship with an employee.
A veteran of the iconic burger chain, Easterbrook was credited with overhauling the company's menu and restaurants. During his five-year tenure as CEO, shares nearly doubled, the Wall Street Journal reports.
At the time, it seemed like a crisis averted. In a memo to employees, Easterbrook admitted,"I engaged in a recent consensual relationship with an employee, which violated McDonald's policy...this was a mistake...I agree with the board that it is time for me to move on."
Easterbrook was fired without cause. He left with a severance package estimated at $70 million-$85 million.
Case Closed?
The incident seemed a vindication of PR 101 and crisis management. McDonald's investigated quickly, found compelling evidence and dismissed Easterbrook, who left quietly.
His departure grabbed a few headlines, but failed to make a significant dent in the news cycle. Most important for McDonald's, the departure did little to dent its reputation. Brand trust remained whole. Case closed. Well, not quite.
During the first days of January 2020, the Wall Street Journal reported new CEO Chris Kempczinski was attempting to scrub a toxic corporate environment "that tolerated partying and fraternizing between some senior managers and rank-and-file employees." Current and former employees described it as "an environment influenced by [Easterbrook's] late-night socializing...and flirtations with female employees."
A Risk
This past July, the story re-emerged and became spicier. Board chair Rick Hernandez received a tip about Easterbrook. Next, McDonald's took a risk. It commenced another investigation knowing that it was re-heating a cold case and, as Katie Paine writes on page 4 (top box, right-hand column), potentially igniting headlines.
That's exactly what happened. Last month, the Wall Street Journal's Heather Haddon and Suzanne Vranica wrote four major articles about the fracas.
Moreover, critics now are chastising McDonald's board for failing to dig deeply into Easterbook's activities during the first investigation.
The second investigation, which continues, alleges Easterbrook lied during the first investigation to protect his lucrative departure package. In addition to the online relationship, Easterbrook had three sexual relationships with employees, sources told Haddon and Vranica. He also made a stock grant to one of the employees worth hundreds of thousands of dollars, according to a legal suit brought by McDonald's against Easterbrook.
With details of the second investigation reaching the media, Kempczinski felt compelled to issue an obvious statement: "McDonald's does not tolerate behavior from any employee that does not reflect our values."
Toxic Structural Changes
Most important for this story is that Easterbrook allegedly instituted HR changes that would make it less likely that misconduct, including his, would be probed. The HR changes were couched as efficiency updates. "They included a change to performance reviews that allowed for less employee feedback about concerns, former managers said," Haddon and Vranica wrote.
The Journal reported that former managers said that HR leaders under Easterbrook downplayed reports of misconduct. In addition, similar to the Ellen situation, employees feared retribution for reporting misconduct to HR. The HR chief has since been fired for cause.
As mentioned above, the second investigation's findings led McDonald's to sue Easterbrook, seeking to claw back millions from his departure package. Of course, this move also is a calculated risk, re-living what was a dormant situation and exposing the brand to a court case. Easterbrook has responded, claiming McDonald's' board knew of the three relationships when it fired him.What's a communicator to Do?
Admittedly, the McDonald's case is a difficult variant of the toxic culture scenario since the CEO and the HR chief are the alleged toxic sources. In Musselman's opinion, HR needs to be empowered to help root out misconduct. In McDonald's' case, of course, HR appears to have been weakened.
In more common toxic scenarios, Musselman says, communicators should approach the CEO with HR, if possible. Obviously, this can be a difficult encounter for the communicator, Musselman acknowledges. "It can become a 'Kill the Messenger' situation, she says. Still, the communicator's job is to protect the brand externally and be the voice of internal stakeholders. Action, then, seems required. "The communicator needs to tell leaders what they need to hear," she says.
Approaching the C-Suite
So, you've decided to approach leadership. Let the CEO's character inform your presentation, she says. If the CEO is more left-brained, bring statistics showing how many strong employees have left the company because of a toxic culture.
Encourage "a cultural deep dive...not just a dog-and-pony" show that "will be a one-time thing" to show employees that you care. Think transformational not transactional change.
And, instead of blaming the C-suite, say to leaders, "This isn't working...We need to work to ensure company values are being lived" at all levels.
Musselman advises that it may take time, and several encounters, before the C-suite acknowledges there might be systemic issues with the company's culture. Avoid hitting the CEO with your entire case all at once, she says.
More lasting measures that communicators can suggest, she says, include instituting consistent, transparent and authentic communication between the C-suite and all levels of employees.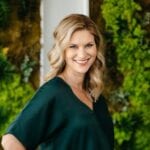 "Companies tackling toxic work environments need to start with a strong internal communication plan that includes recognition of wrongdoing and apologies when appropriate," says Marisa Long, EVP, Inspire PR Group. "Establishing a process for open and honest two-way communication, and the simple acts of showing empathy and listening, can go a long way," she adds.
In addition, the CEO must get involved, monitoring those responsible for culture and conflict resolution.
Another suggestion is to engage an outside consultant to observe culture and conduct difficult conversations about the workplace. A third party sometimes makes it easier for employees to open up about sensitive issues.
Contact: [email protected] [email protected]
---
A Deadly Mix? COVID-19, Silence and Toxic Workplaces
As we saw in the page 1 story, staff may retreat into silence when they're fearful of speaking out about a toxic workplace. Sometimes, though, an employer mandates silence, ordering staff not to speak to anyone, including fellow workers or members of the media. Often this is so during a crisis.
Ordering staff to remain silent is a delicate dance for communicators, who most of the time espouse transparency and authenticity. Certainly, keeping workers silent may contribute to what some deem a toxic workplace.
For example, during last month's hubbub over Postmaster General Louis DeJoy and the US Postal Service, postal employees were sent memos warning them about talking to members of the public. The danger, the memos said, is that some members of the public could be journalists in disguise. Vice's Motherboard obtained two of the memos.
In one, "Guidelines for Handling Local Media Inquiries," postal workers, according to Motherboard, were told, "Avoid the temptation to 'answer a few questions…' keep in mind that, while most media representatives will identify themselves up front, sometimes they do not. If you are dealing with a customer, especially one who asks a series of questions, it is perfectly appropriate to ask, 'Are you a member of the media?' Asking this specific question will help ensure your interaction is not used as the basis for any kind of 'official' Postal Service statement or position."
A single voice needs to speak for the Postal Service, the memos argue. An issue, of course, is that members of the public are concerned about the post office's future. Some will ask a lot of questions of employees. It could become a difficult situation.   
Managing the message during a traditional crisis is one thing, but what happens when the issue staff members are discussing concern fellow employees who've tested positive for the coronavirus?
For example, let's say you test positive. You're home, beginning what you hope is a recovery period. Would you want to shield your condition from fellow workers? Perhaps they worked near you, or you were in meetings with them recently?
Is forbidding staff to discuss the deadly coronavirus internally an indicator of a toxic workplace? More than that, is it a safety violation? What about an employee at home, recovering, mentioning she is positive on social? Can companies silence this sort of speech? These are far from theoretical questions.
A slew of well-known brands is forbidding staff to speak internally and externally about the virus, a report from Bloomberg Businessweek alleges. Brands include Amazon, McDonald's and Target. Several deny these allegations.
"In the past few months, U.S. businesses have been on a silencing spree," Bloomberg's Josh Eidelson writes. "Hundreds of U.S. employers... have told workers not to share information about COVID-19 cases or even raise concerns about the virus," he writes. Some schoolteachers also are under gag rules.
The article begins with a scenario similar to the one posed above: a manager at the Cheesecake Factory tells waitress Lindsay Ruck that one of her colleagues tested positive. She shares that information with fellow workers, but later is told to stop talking to staff about the virus.
Concerned, Ruck took off work, got tested. She was negative.  Needing money, she returned to work, exposing her young children and an elderly parent. "It suddenly feels a lot tougher to trust that the company...will keep me safe," she says.
For Meredith L. Eaton, director, N. America, Red Lorry Yellow Lorry, coronavirus transcends some aspects of internal communication protocol. "I understand the desire to curb misinformation and panic internally," she says, "but with COVID-19, we're beyond that."
Eaton adds, "Immediate transparency is key to keeping people safe. Anything less could be considered negligent, especially if it contributes to others getting sick."
External communication, Eaton acknowledges, is different. "There needs to be more of a balance" as well as guidelines for external communication.
Eaton's earlier point, about potential negligence, is astute. Communicators are urged to consult attorneys to understand law and regulations in circumstances where communication and limits on employees' free speech rights mix with health and safety concerns. It can be a confusing area.
Employers are gagging staff citing HIPA. Yet Businessweek argues HIPA does not require companies to silence employees on safety matters. In addition, OSHA and NLRB rules "guarantee" employees the right to communicate about and protest their job conditions, Businessweek says.
Contact: [email protected]