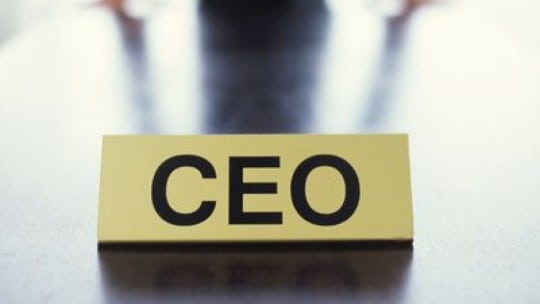 We mentioned last week how CEOs at several large brands were facing heavy challenges ( PRN, March 21). One of them, Michael Pearson, was helming embattled pharmaceutical brand Valeant Pharmaceuticals and was closely identified with the fast-growing pharmaceutical company. Shortly after he returned from a 2-month bout with pneumonia, problems got worse. Much worse. Two weeks ago, during an earnings call where the drug company was attempting to calm naysayers, a press release stated 2016 earnings would be $6.6 billion. The company's CFO said a few hours later the figure would be $6 billion. Even worse, Pearson said Valeant might be unable to file its earnings report on time due to problems getting its figures straight. Valeant shares lost 50% of their value that day. Stories about Pearson's inability to guide Valeant abounded. Last Monday the company said Pearson was no longer its CEO, though he will remain until a successor is named. The question we want to explore: "What should communicators do when the CEO is being slammed in the media, fairly or not?"
Triage: For Denise Vitola, managing director, Makovsky, the first thing to do is assess the damage. "It depends a lot on the situation. If you're talking about Volkswagen, that's one type of situation" where people in the company allegedly knowingly did something illegal. " Chipotle is another type of situation," where issues with food safety arose accidentally.
Veteran corporate communicator Mary Jo Polidore agrees. "It's important for communicators to remain calm and collect the facts," she says. In a situation where the CEO is the focus of media scrutiny, one way to do that is for communicators to play journalist and literally interview the CEO. "Senior communicators should have the kind of relationship with the CEO where he or she can discuss things with communicators and confide in them," Polidore says.
Speak or Not? The next step is to decide how and if to respond to media, both Vitola and Polidore say. "A good rule of thumb is that you want to mitigate damage" to the CEO and the brand, Vitola says.
Certain circumstances may warrant communicators responding to allegations and other times you want the CEO to do it, Vitola says. "At times when the company has done something wrong, the best course of action is to own it. Admit there's an issue and have the CEO announce a fix and be vocal about it." Polidore adds that in such a situation "the person who's viewed as most credible to explain something usually is the CEO." Once the fix is completed, perhaps weeks or months later, it is important for the brand to communicate that fact, Vitola says.
In the event that the company or CEO has been falsely accused, Vitola and Polidore often counsel having the CEO set the record straight is the best plan. Vitola points to Herbalife CEO Michael Johnson, whose CA-based nutrition company was accused of being a Ponzi scheme, as an example of a CEO who faced criticism squarely. (One of the accusers, by the way, was hedge fund guru Bill Ackman, whose Pershing Square fund lost $1 billion the day Valeant tumbled.) That accusation and other events brought Herbalife shares tumbling to $30 in January 2015. Long story short, Herbalife and Johnson persevered and while the company still has questions to answer, its shares, as of this writing, are at $61.
There's an important caveat to the above for Polidore. When the CEO is embroiled in a personal situation, a divorce, for example, it's best to avoid having the CEO or communicators address the topic with media. A communicator also must separate herself from personal feelings toward the CEO, particularly if the CEO is allegedly involved in misdeeds.
Contact: @DeniseVitola mpolidore@dfwairport.com
---
TIPS for handling CEO Crises
Assess. Your plan will depend on many variables, including whether or not the CEO is the focus of a fair or unfair attack; whether the attack is personal or business-related; and whether the company actually did something wrong. Message: If you decide to have the CEO address the media, position her carefully. The CEO needs to be fully prepared and protected, Vitola says. Polidore emphasizes any response hold true to the values of the brand, be truthful and ethical and protect the brand. Build the Bench: Charismatic CEO's are great, but ommunicators should develop and position various senior execs as thought leaders. Should the CEO become incapacitated, die or embroiled in a scandal, it's a benefit if a brand is not tied to one person, Polidore says. In addition, brands with multiple thought leaders are paving the way for a smooth succession, which is a benefit to communicators. Legal Check: Communicators need to be astute to laws that hold CEOs accountable for actions of the brand. In those situations it's best to keep the CEO quiet and consult legal.Sources: Denise Vitola and Mary Jo Polidore
This article originally appeared in the March 28, 2016 issue of PR News. Read more subscriber-only content by becoming a PR News subscriber today.