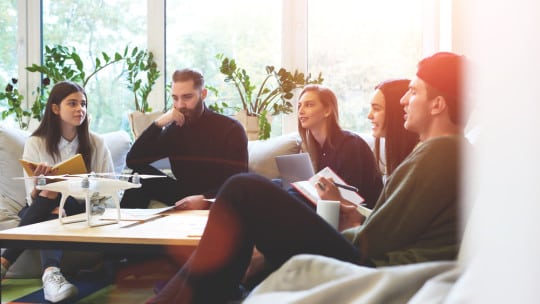 The press release is fighting for its life in a world of spammed inboxes and 140-character tweets. Meanwhile the debate about the press release's viability continues. Syracuse University professor Michael Meath argues, "The traditional press release is dead…many of us still use them, but if the intent is to gain the passionate interest of reporters and editors, we are going to be disappointed."
The press release still has diehard supporters, however. Najeeullah Khan of InterloperInc.com says press releases "worked before the internet and they work just as well now."
The odds, it seems, are stacked decidedly against releases, but they still serve as lures in the tackle box of PR pros and as such demand a deft approach. Below are tips for crafting compelling and effective releases.
Answer why anyone should care. Or, why is this news? The first line of the release should answer concisely the who, what, why, where, when and how. "If journalists are ignoring your press releases, there's a good chance it's because you've buried your top line or lead – i.e. the most important part of the story – right at the bottom of your press release," journalist Janet Murray says. "Get your [lead] in the first line of your press release and you'll have a much better chance of getting a journalist interested in your story."
Tony Panaccio, a partner with Wilson Media, likens the press release to a dental appointment.  As such, he urges you to abandon the standard format and try to make the experience as painless as possible. PR pros and reporters "hate press releases like poison…if you MUST send out a press release, make it an enjoyable read," he says. "To hell with format – give [reporters] a lead they'll want to read."
He relates a story about a press release he wrote years ago about actor George Peppard starring in a stage adaptation of The Lion in Winter, a period piece about King Richard. In the play, the actors donned accurate period costumes, which meant nobody wore underwear. "My lead? 'George Peppard isn't wearing any underwear. Honest.' The show sold out its entire run in Miami."
Include quotes from relevant personalities. Quotes provide the press release with color and a human element. Against all odds, Samantha Waranch, senior publicist with JAG Entertainment, booked a memorable performance by Corey Feldman on the Today show. It was a coup.
Waranch says she kept her press release succinct. In addition, to make it stand out, she inserted album art, linked to Feldman's official music video Ascension Millennium and, most important, included a quote from him to personalize the release.
"In regards to the scope of his upcoming album, Feldman states, 'Angelic 2 the Core is my 1st-ever double album. I'm excited for people to experience this musical journey. I feel it's a rare album and there is truly something for everyone as the album covers all fields of the music spectrum: part Pop, part Rock, part EDM, part Hip Hop, and all soul.'"
Another tip: Never quote someone asserting shallow expressions such as "delighted," "thrilled" or "excited." More often than not journalists discard such quotes.
Show, don't tell why your news matters. Elucidate your news with character limits in mind, but don't discard important material such as verifiable facts and figures (provide links) that support the narrative. Acronyms can save space, but avoid using them. Ditto for industry jargon. Acronyms and jargon make releases less relatable.
Brittany Larsen, PR director at The Summit Group, says it's important to "paint the picture for journalists. This can include referencing industry trends and how the news is relevant to a larger audience."
Sally Kane of PaperStreet stresses the need to include keywords and phrases that resonate with the targeted audience. Tools like Uber Suggest can help to identify the best words and phrasing.
"Weave the keywords into the press release in the most natural way possible," Kane says. "You don't want it to appear forced or spammy. Also, don't overstuff the content with keyword phrases. Using the phrase once in the headline and once in the body is plenty."
Dave Yonkman is founding principal, DYS Media.
Seth Arenstein edited this article.