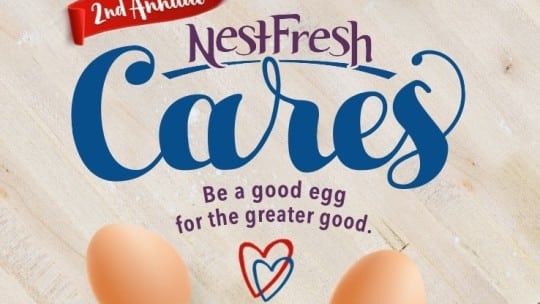 In a world inundated with companies marketing themselves as brands with a cause, some consumers have begun to view this popular form of philanthropy with skepticism. While groups of consumers see cause marketing as a virtuous way to advocate for a charitable organization, others suspect it is a ploy driven by an inauthentic commitment and a desire to capitalize on consumer values.
For brands built on a cause, however, one challenge is ensuring the cause is ingrained in every aspect of the company. Another hurdle is communicating the company's commitment. When considering how your cause marketing is perceived, it is important to pose the same questions consumers will. Does your cause inspire momentum within your organization, from ethical practices to how you approach and communicate with consumers? Are your company's values and practices aligned with the cause or are you merely using a cause to market your products?
Assuming you are a brand with a cause, the following can help you effectively communicate with consumers.
1. Make the commitment to your cause visually.  As we know, many consumers long for a connection to the brands they support. This trend is seen in the food industry, where shoppers have demonstrated their desire for more information about how their food is produced. Imagery is one of the strongest ways brands can market the emotional aspect of food. Beyond food, however, the need for transparency is just as important.
For Consumer Packaged Goods brands dedicated to animal welfare and sustainability, this may manifest itself on retailer shelves with packaging that tells a story of brand values. Putting images of animals on packaging or sharing photos of the environment the animals are raised in promote transparency. This creates an eye/buy connection that demonstrates the company's intentions to support its cause.
2. Join the conversation. Learning where to find consumers who share a commitment to the cause your brand supports, where they are talking about it, as well as how to join the conversation are important to address brand authenticity.
Avoid tactics that push product on the basis of the cause, though. Instead, reignite genuine interest and care for your brand's cause and share relevant stories, messaging and support through social media and PR.
By acting as a resource–or as a brand just as concerned with what your consumers are concerned with—you can begin cultivating meaningful relationships that lead to loyalty and help build a true love brand.
 3. Expand your circle. Offer your expertise. Join your community. Put marketing money where your mouth is. Work to influence other like-minded organizations in your market and demonstrate that your brand's influence reaches far beyond where your product is sold.
As a brand with a cause, participate in the community, collaborate with fellow charitable or philanthropic organizations and create movement where your cause is concerned. Advocating for something beyond your product and profit through a traditional cause-marketing campaign helps to give your company weight, which you can further leverage to give your brand a voice.
Transparency and authenticity are not fads that will fall to the wayside within the next year. Brands with a cause have a stellar history of representing important issues. It is important to continue building your company's authenticity by using brands as vehicles to advocate for causes closest to your core mission.
Brandy Gamoning is marketing director at NestFresh Eggs.