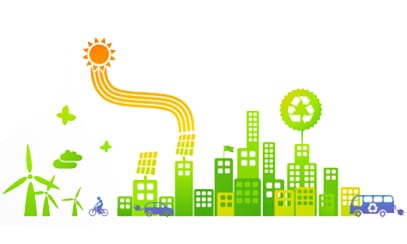 Every autumn since 1946 has witnessed a major moment in international relations, as world leaders from 193 countries descend on New York for the annual opening session of the United Nations General Assembly (UNGA), known informally as UNGA Week or UNGA. Once reserved for policymakers, this global gathering has evolved into a forum where world leaders, business executives, and civil society sit at one table to advance solutions for people and planet.
With this background, how can corporate communicators in the CSR space most effectively take advantage of crowded forums traditionally reserved for policymakers? The following tactics can be especially helpful.
Embrace Industry Coalitions
For too many years, corporations tended to work in isolation to develop sustainability objectives tailored to their specific business situations and footprints. There's a better way.
The United Nations has what it calls Sustainable Development Goals (SDGs). The SDGs are founded on the radical proposition that the global community should unite around common objectives so it can be more effective in solving the world's greatest challenges. SDGs require countries to set aside differences and work toward greater global stability.
Similarly, successful corporate engagement on sustainability must include a willingness to partner with organizations – including your competitors – to advance the common good.
This year's UNGA week promoted just this kind of global coalition building. It featured 59 events focused on the private sector, including the United Nations Private Sector Forum and the Bloomberg Global Business Forum. Every one of them offered opportunities for industry coalitions to make progress on global issues.
Create Public-Private Partnerships
Partnerships between government and industry can leverage the strengths of both sectors. Combatting infectious diseases, for instance, requires innovative, multilateral approaches. In the midst of the first Ebola response (2014-2015), the U.S. government relied on private sector partners for their supply chain and logistics expertise.
The private sector rose to the occasion, contributing nearly $300 million to support the Ebola response. It was a classic example of diverse stakeholders with unique strengths coming together to achieve a shared goal. And countless lives were saved.
Those lessons were front and center at UNGA this year as world leaders gathered for the first high-level meeting on tuberculosis (TB). The meeting focused on the need to end TB – one of the top 10 causes of death worldwide in 2016 – and highlighted that public-private partnerships have facilitated a 22% drop in TB deaths between 2000 and 2016.
Engage Your Customers
It's not a secret that young people care about the impact that the products they buy have on the world. To successfully launch sustainability partnerships and other initiatives, brands need to look beyond their sustainability reports to connect with customers through their preferred channels.
While sustainability reporting creates a great foundation, a relatively small percentage of your audience will seek out and read your report. So, it's important that you take a surround-sound approach that leverages everything from digital channels to events to influencer campaigns to media outreach to share your CSR story with audiences that matter most to you.
Individuals, nonprofits, corporations and policymakers each have a role to play in creating a better world. And all parties are increasingly recognizing the value of collaboration. Through smart, strategic use of public affairs, media relations and grassroots engagement, your organization can become part of the UNGA moment. Or seize new partnership moments of your own.
Judith Rowland is managing supervisor at FleishmanHillard.