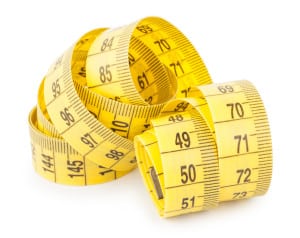 Excuses for avoiding PR measurement are heard over and over: "It takes too long," "It's too expensive," "I'm in PR, I'm not supposed to be good with numbers." Dan Beltramo, CEO of PR data science company AirPR, has heard these excuses, of course, but he believes something's missing. PR pros who don't measure have "a false perception of freedom," he says. "Because they're not being measured, they feel they're free to do whatever they want and have more latitude in their job." Beltramo argues the opposite is true.
"When you don't measure, you're trapped in a box you can't see," he says. Without measuring, you usually don't get resources or a seat at the table because "you don't have the same degree of accountability that everyone else [in the C-suite] has."
The irony is that measurement is "liberating." With measurement, he says, PR's efforts "are not subjective…you know what's going on and can be accountable."
Budgets and Measurement
There's also a budgetary element. After nearly three decades in measurement, both as a user and producer of measurement data, Beltramo concludes, "resources flow to where measurement is." When you see PR departments that don't measure, you "often see a lack of resources and small teams."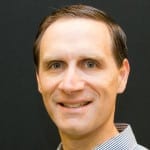 PR's reluctance to measure is not a unique case, however. Look back several decades and you'll find sales didn't have much measurement associated with it, Beltramo argues. "Beyond hitting your [sales] quota, there weren't objectives or progress metrics," he says. Sales "went through that revolution with the CRM systems and salesforce.com…[and] people who embraced metrics are running the departments now."
A similar evolution happened in marketing.
When he encounters PR people who don't measure, Beltramo urges them to compare the budgets of their department with that of marketing. They usually "bow their heads and say, 'We're pretty stable, but marketing has been able to invest in many new systems.' Most of that is because measurement is associated with new systems…There are very few systems that marketing is putting in that don't have measurement associated with them."
Despite all this, he warns it's difficult to convert someone who's refused to measure for a lengthy period of time. "It won't happen overnight…it has to be done gently…and you have to respect what they're doing in terms of creativity and relationship building, which are extremely important" parts of PR.
The Importance of Consistency
We ask about the most important parts of a measurement program. "The first word that jumps to my mind is consistency," he says. "To some degree, it's less about any individual measure than it is about consistently applying measurement and doing so with integrity, not tweaking the metrics and torturing them so much that they lose credibility."
No measurement system is perfect, but "when you apply something consistently you can see the trends and changes in behavior over time, you can build systems and processes on top of it."
Beltramo adds a specific caveat, though. "Moving away from impressions and AVEs...is important. Those are credibility losers every time."
Data Science and Measurement
With the theme of excellence on our mind from last week's PR News Platinum PR and Agency Elite Awards, we ask what distinguishes AirPR from its competitors. First it's how the company uses data science and big data.
For example, the company enriches all its article data using algorithms and AI. After computer-reading every article mentioning a brand, AirPR scores each article based on its relevance to the brand, the reputation of the publication and the repetition of the content.
After that it power-ranks every article. That enriched metadata allows the company to create "a weighted, intelligence share of voice," or what it calls power of voice. This helps put a value on each article, so a story "with a tiny mention of your company doesn't count the same as a big mention...or an article in the NY Times counts more than one in" a small, local paper.
AirPR also ties communications to specific business outcomes, "and often to dollars, but not to AVE-type dollars." Instead it links communications efforts "to revenue-oriented dollars...we link to our clients' visitor traffic and draw conclusions from that." It did this with H.R. Block, which collected a Platinum award from PR News on Sept. 21.
Seth Arenstein is editor of PR News.  Follow him: @skarenstein