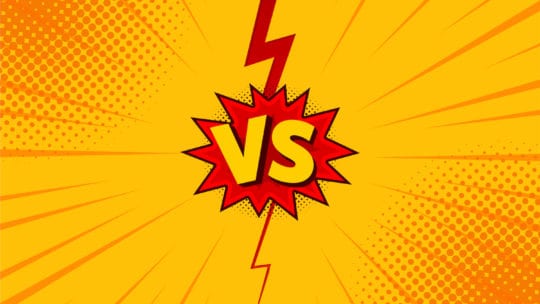 Communications positions require more personal interaction than ever before, particularly on a digital level. With the continual introduction of new platforms and instant response, management and moderation becomes a key skill for any brand. 
Contrary to popular belief, the titles "social media manager" and "community manager" are not interchangeable. Both work towards the positive promotion of a brand underneath the direction of the marketing department, but the similarities really stop there. 
"Social media management began in roughly 2009 with the maturation of the big social media platforms, but community manager has been around for decades and mostly got its start with news and local physical community activists," said Jenn Pedde, global manager, alumni & community at Oliver Wyman and adjunct professor, Syracuse University. 
Definitions of social media and community manager
A brand should take a closer look before the ink dries on that job description, and hire according to these position descriptions. 
A social media manager serves as the face of the brand, strategizing to create content in the company's voice while listening and responding to engaged followers. They work mostly with the forward-facing social platforms.
A community manager serves as an advocate for not only the brand, but the community surrounding the brand. They work to grow and develop the community by seeking out discussions about the brand on various platforms, and engage with users by answering questions as themselves, not as the brand. They may work with communities offline as well.
" 'Social Media Community Manager' to me always means the business isn't sure what they need, and they're probably going to undercut and underpay someone," Pedde said. "Red flags include everything and the kitchen sink in the [job description] bullet points: content creator, data analyst, customer service representative, web developer, event manager, circus clown. One person with two to three years experience can't possibly be expected to know, much less be good at, all those things! Keep it simple. Match it to the goals of the role.  Otherwise you'll burn out your manager within a year."
Key differences between social media and community manager
Voice: Social media managers are the voice of the brand, which includes marketing and promotional content. A community manager is an advocate for the brand and its customers, encourage engagement, support and user growth.
Annemarie Dooling, member engagement product manager at the Wall Street Journal, spent many years working in community management, and notes the role's responsibility towards humility and humanity. 
"Social media managers should really know everything about their social platforms," Dooling said. "They should create large-scale goals and know the daily duties. For community managers, empathy is more important than the technical aspects of a platform. Replying to community members, answering questions, building community - those are key for that role."
Content: Social media managers work to create and execute engaging content to help grow brand awareness and advocacy. Community managers interact directly with brand users to provide customer service replies, listen and identify their needs, and encourage engagement. 
"Healthcare communities are really big right now while people lean on each other for support in difficult times, however brands that bring back nostalgia and fun can be great with a community manager at the helm," Dooling said. "Some of my favorite communities, for example, are around books."
Analytics: Social media managers create goals and measure KPIs regarding reach, audience engagement and referral traffic. Community managers look at consumer sentiment, reaction time and moderation data. 
Event Management: Social media managers work to promote events, as well as provide live coverage content. Community managers are really the maestro of online and offline events, bringing people together and encouraging discussion. 
Pedde's work for Oliver Wyman includes overseeing the alumni community, and encouraging participation through events.  
"All people who have worked at the firm and gone on to work elsewhere engage in an online community and through offline events, even though my company's service isn't something you'd think of initially as being 'community management' focused," she said. "Also, community can be internally focused and help to build the employee experience for any company in any industry. "
So what does your company need?
Carolyn Cohen, global social media content manager for Garmin, has worked within both job descriptions and acknowledges the industry uncertainty when it comes to defining a position. 
"The world of social media jobs is extremely confusing because at one company, a "Social Media Coordinator" can be entry level, and at another company that same title can be overseeing a team of 10," Cohen said.
"It is vital that companies be clear in job descriptions covering roles and responsibilities as well as years of experience needed. I have seen people apply for entry level jobs who have 15 years of work experience." 
Pedde states that a company should take a look at its goals and resources for the immediate and future when deciding what positions to hire for. 
"Early stage startups will often hire one person to do both roles if they're strapped for resources and have a relatively small volume to manage." she said. "If marketing is your focus, hire a sole social media person. If you have a strong customer service / experience need, a community person might be first."
"However as an organization matures they should re-evaluate their strategy and separate out the roles," she added. "If a company's product is directly related to community (like an Airbnb or a Reddit), you want a very well-structured community team that's separate from social media (though they often work great together)."