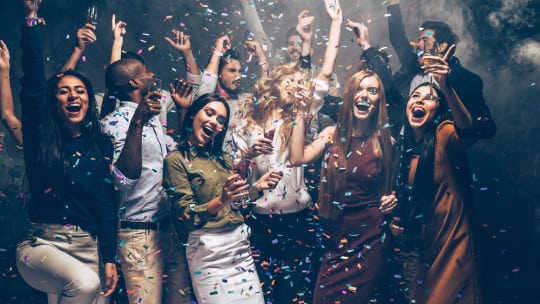 The waning of corporate reputation is hardly a secret. In the Reputation Institute's most recent annual report, T he Global RepTrak 100, the RepTrak score, or calculation of corporate reputation, declined for the first time since the end of the Great Recession in 2009 ( PRN, March 20, 2018).
Even the report's top 10 most-reputable companies were sullied. The leader, Rolex, had a RepTrak score of 79.3, which is considered very good but not excellent.
The industries hit hardest in RepTrak's average rankings included Hospitality (-16), Transportation (-13) and Airlines (-12).
In terms of trust, a component of reputation, the standard is the Edelman Trust Barometer. As you probably know, trust in U.S. institutions such as business, government and media declined in the most recent barometer, the 2018 edition ( PRN, January 30, 2018).
Even a perusal of headlines is enough to see prominent brands may be facing reputation and trust issues. Brands such as Facebook (Cambridge Analytica and meddling in the 2016 U.S. presidential election), Starbucks (the incident in a Philadelphia Starbucks where two African-American men were arrested), Nike (the abrupt removal of several senior executives and the leaking of an internal memo claiming the company failed at being diverse in its upper levels) and Southwest Airlines (potential fallout from the fatal accident April 17, which could be immediate or take several years to occur as aviation authorities make their way through the causes of the accident) seem likely to be battling for their reputations in the months ahead.
This led us to think about a brand voice that continues to enjoy a relatively high level of reputation and trust, the employee advocate. In the Edelman Trust Barometer, for example, employees top brands in terms of trust. We spoke with several communicators about how to tap into employee passion for the good of the brand.
For Mark Diller, senior employee brand manager at T-Mobile, "employee advocacy" is both a formal program and a theme "that runs through everything we do."
With 50,000 employees, the wireless network operator believes the nuance employees can add to its messages is a crucial part of its employee advocacy program. That thinking, he says, underpins the brand's motto about employee advocacy: "[A] March, Not a Megaphone." In other words, the passionate interpretation of the brand's message by highly engaged employees should be more effective than one, loud corporate voice.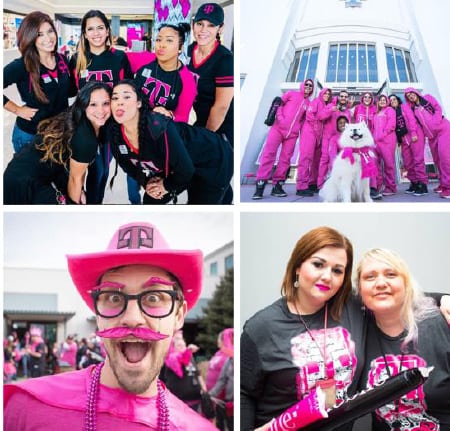 First Job: Find Socially Active Employees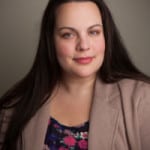 Diller set up the employee advocacy program at T-Mobile on a small budget. It still runs that way, he says. Its primary goal is to project the image of T-Mobile being "a great place to work." The target audiences, he says, are prospective employees as well as existing employees who want to advance their careers at T-Mobile.
His first goal was finding employees with great social followings. While this wasn't easy, he says, it became beneficial. Once those employees were located T-Mobile asked them about their goals and issues on social. The overwhelming issue, he says, was locating good content to post and having enough time to find it.
To plug this gap T-Mobile began sending these well-followed employees unused, spare content each Monday. The content came with Twitter-ready language employees could have edited if they wished, Diller says.
At that point, he says, T-Mobile decided many technology companies have similar capabilities, but "we felt our differentiator was the human interaction of our employees…our employees are our brand." As a result, T-Mobile's strategy became "Get out of the way and let our most charismatic employees connect with audiences."
From there the brand decided in 2017 to allow employee advocates to take over the site. "Naively we thought we could let employees run wild," he says. It realized that was not a good way to do things.
Instead it asked employees to submit content for the takeover via the third-party app, WhatsApp, "and we publish the best ones." In 2018, T-Mobile is ambitiously programming one social takeover per week. Each focuses on a single topic such as diversity, behind-the-scenes, day-in-the-life and Women's History Month. Instagram is the main platform, with Facebook, Twitter and Snapchat as secondary options.
Takeaways
1. Trust but Verify:With legal and HR craft a "crystal-clear" social media policy, but "prohibit as little as possible." Once T-Mobile decided to push employee advocacy on social "we rewrote the social media policy to focus on responsible use rather than caution," Diller says.
2. Make Advocacy Easy:Employees have full-time jobs. Provide as much assistance as you can.
3. Nothing's Free: Diller's small team oversees the advocacy effort, shaping content, rooting through social to find employee advocates and providing coaching. "Advocacy makes for great content, but it's not free. Quality always comes at the cost of training and support."
4. Iterate:Bring an experimental mindset. Test and refine based on results.
Measurement
Stacey Sayer, head of global media at power solutions provider Advanced Energy, notes measurement and ROI often are sticking points for employee advocacy programs, particularly when you're using a tool, she says. Some of the tools she's used include Dynamic Signal, SocialChorus and GaggleAmp.
For Sayer, when she measures she's looking at:
1. General Usage and Usage Over Time: "How often are employees on a weekly or monthly basis participating in the program and sharing content?"
2. Reach: "What type of reach are employees garnering?"
3. Engagement: "Are we seeing employees talking to prospective customers and customers on Twitter or LinkedIn ? And what's that doing for the business?"
She also works closely with marketing to make sure "the correct tracking URLs are in place so we can seamlessly integrate between the various martech platforms." Normally she creates a funnel around employee advocates to see how much they are contributing to lead generation, SQLs (sales qualified leads) and MQLs (marketing qualified leads).
---
Activating Employee Networks
Ethan McCarty, the former global head, employee & innovation communication, Bloomberg (PRN, January 30), is a proponent of employee advocacy programs on social for math reasons. With Bloomberg's 19,000 employees, each having an estimated 300 contacts, the sum is nearly 6 million contacts, he says. Hold that thought.
In late 2014, McCarty and his team hit on the idea of repurposing internal videos about the company for an outward-facing YouTube channel. Better, the team used bit.ly links to videos that directed interested viewers to open positions in the company. For example, a video about the company's philanthropic work in Singapore had a link to open positions in Bloomberg's Singapore office.
The communications team at Bloomberg lacked an outlet for video it had shot showing the quality of work life at the company. A few years back the team created a YouTube channel called Inside Bloomberg.
"One of the first things we did was for every video that was on the channel we put a bit.ly link that directed interested viewers to open job positions in the company," he says. For example, a video about the company's philanthropic work in Singapore had a link to open positions in Bloomberg's Singapore office.
Here's where the math mentioned above enters. "We found an incredible organic amplification" around those videos, he says. Employees in the videos shared them with contacts. "Activating employee networks can be very powerful," he adds.
Now with more than 7,000 subs, the channel has resulted in nine new employees from some 1,500 applications that resulted in 207 interviews, he says.  "The recruitment costs of filling these positions could have been substantial," he says.
---
Tips for Obtaining Legal's Buy-In
Other recommendations for setting up an employee advocacy effort from Sayer center on the importance of thorough planning. She jokes, "Plan early, plan often." Before proposing an advocacy effort, she says, there are a slew of questions to answer. For example, you must know how you will you train employees and how you will meet employees' differing goals.
A critical hurdle will be getting legal to buy in, she says. One way to overcome hesitance from the legal department, she says, is to know the details of your governance plan, including who will review content. Who can submit content?
What constitutes acceptable content? What controls/filter mechanisms are in place? And how will you mitigate risk to the brand?
Other questions you need to be prepared to answer include: What will the impact to corporate policy be? How will you manage needed resources? What are some of the elements of your long-term employee engagement plan? And how you will prove ROI?
While much of this sounds rigorous, Sayer emphasizes an employee advocacy program must be fun and not too complicated for employees "or it won't work." Before you get to implement a program, she says, the education and training of employee advocates also must be kept simple. She also recommends keeping it "visual…and relevant to roles and platforms."
And finally, have patience. At her previous employer it took Sayer two years before an employee advocacy program was approved.
Now with more than 7,000 subs, the channel has resulted in nine new employees from some 1,500 applications that resulted in 207 interviews, she says. "The recruitment costs of filling these positions could have been substantial."
CONTACT: @mdiller64 @sassymarketeer [email protected]