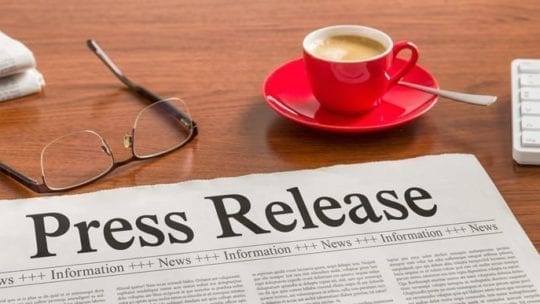 We asked measurement guru Katie Paine about what PR pros could do to jumpstart a culture that's been averse to communications measurement. First, she said, buy Starbucks, cookies and perhaps alcohol. Use them to develop relationships with people inside your company who have access to data. After that, it's good to test assumptions. Your company is known for customer service, right? Survey your audience members. You might be surprised.
Similarly, data company Onclusive and Business Wire combined forces to examine assumptions about news releases, which are the latter's specialty.
For example, people rarely look at press releases on social outside business hours, correct? Not so, according to a survey Onclusive conducted of 17,000 Business Wire-distributed press releases. Amplification on social media for all kinds of PR releases is greater on weekends than weekdays, the survey shows.
That surprised Onclusive president Sean O'Neal. "We think it has something to do with people having time on weekends to be on social," he says in an interview with PRNEWS.
Less surprising is the finding that news releases with global distribution showed an average of 20 percent more social media amplification than releases without it. The obvious analysis here is that it's a numbers issue, with global eyeballs dwarfing domestic-only distribution.
The survey proves another assumption correct: it's good to use multimedia assets in releases. Releases with multimedia assets were boosted an average of 12 percent on social, the survey found.
We've seen numerous reports touting the best days to get eyes on social media posts. What about the best days to issue a press release if the goal is garner follow-on articles? Tuesdays and Fridays is the answer, per the survey. Tuesdays are better for general releases. Fridays seem best for releases about softer news.
Benchmarks
The survey also included various benchmarks. For example, Tuesdays at 8am ET is the most popular time for PR teams to post news releases. This is 10 times the press release volume for an average hour for the rest of the week.
In terms of the best times for generating social coverage of releases, two of the best times are 1pm and 5pm ET. 7pm and 11pm also are strong, the survey show.
The study notes, "It is extremely important to know that the most popular days and times for news release distribution are not necessarily the most effective at generating editorial coverage."
The survey also benchmarked releases based on type. For example, the majority of investor relations (IR) releases were sent at 3pm ET on Wednesdays. Other big pushes for such releases occurred at 7am and 8 am early in the week. IR releases are defined as those that are statutorily required.
Another benchmark concerns the average number of earned media articles each news release receives. The survey found that number is 10. While it sounds like a low number, the number can vary depending on the company issuing the release, the content and other news competing with that release.