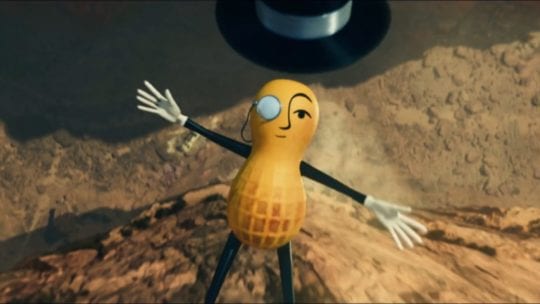 In the past few decades, Super Bowl commercials have catapulted to a fandom all their own. Spending for a 30-second ad skyrocketed into the tens of millions as game viewership swelled. Nielsen says about 100 million people across the globe watch the Super Bowl. For brands, that's a lot of eyeballs.
But no longer do fans gather around one television, the day-of, to watch. The Super Bowl initiates a two-week festival of interviews, practices and storytelling on various platforms. Those certainly include mobile and social media. Brands regularly tease Super Bowl campaigns well before the game—not just through TV ads, but extensively on social media.
For John Jiloty, VP of Martin Sport at The Martin Group, a Super Bowl campaign can no longer survive as a one-trick pony.
"We would never recommend a one-tactic ad campaign, and this is true of the Super Bowl as well," Jiloty said. "Build buzz early on social," he said. After that, "give people insight into how and why you created the ad, and spread out your awareness." After all, "You can't guarantee your ad will resonate against all the competing content during the game."
Nuts for Nuts
Planters Peanuts, Olay, Cheetos and even Volvo subscribe to this strategy. A recent tweet announcing the "death" of Mr. Peanut sparked more than 10,000 replies, 126,000 likes and almost 31,000 retweets. It eclipsed the presidential impeachment trial and brought out the best in brand responses. It provoked surprise and curiosity. All this will lead to a "What's next?" commercial on Super Bowl Sunday.
It is with heavy hearts that we confirm that Mr. Peanut has died at 104. In the ultimate selfless act, he sacrificed himself to save his friends when they needed him most. Please pay your respects with #RIPeanut pic.twitter.com/VFnEFod4Zp

— The Estate of Mr. Peanut (@MrPeanut) January 22, 2020
Brett Cummings, SVP, FleishmanHillard Sports, understands the draw to capture viewers through alternate platforms.
"We've seen advertising around the Super Bowl evolve significantly," Cummings said. "In many ways, these changes have opened up more opportunities for more brands – and at a lower price tag – but with that, comes a much more crowded landscape."
An extremely popular game-day snack, Cheetos last ran an ad during the Super Bowl in 2009. Known for cunning mascot Chester Cheetah, Cheetos recently re-introduced itself on YouTube with a blast from the past, rapper MC Hammer. This clever ad received more than 3.2 million views to date.
Acknowledging Audiences
Traditional Super Bowl ads featured beer, cars or action movies, but Olay realized that half of NFL fans and viewers are women. Why should they miss out?
"While viewership is at an all-time high during the game, the conversation about the Super Bowl starts much earlier and extends to the days following (the event)," said Kate DiCarlo, senior communications manager, Olay Global and North America.
Olay debuted its first Super Bowl ad last year. This year Olay will feature an all-female cast of astronaut celebrities, and promote Girls Who Code. Olay predominantly features its teaser ad on Twitter, encouraging consumer engagement. It will donate $1 to Girls Who Code for every user tweet tagging @OlaySkin and using hashtag #MakeSpaceforWomen between Jan. 15 and Feb. 3.
"It is important to not only come with a message that resonates with women, but also ensure Olay is part of the Super Bowl conversation wherever that conversation is happening," DiCarlo said. "This year, we decided to bring together humor with a social purpose, allowing viewers to start a conversation about a serious topic, but in an optimistic and approachable way. We recognize that many industries have yet to reach gender parity, which is why we're using our ad to feature fearless women who have been trailblazers in their own industries as a way to inspire people everywhere to get involved. We believe that when we make space for women, we make space for everyone."
In-Game Engagement, Off the Platform
Some brands forgo TV altogether. Volvo, for example, will direct its audience to a very generous giveaway tied to action on the field.
It's a unique way to encourage Super Bowl watching, while not appearing in the Super Bowl. "Volvo Safety Sunday" will give away $1 million in cars (picked from random entries) if a player during the Super Bowl scores a safety.
Cummings said FleishmanHillard is working with several clients to create similar opportunities in the buildup to the game.
"This can be done by unveiling compelling content and player assets that engage fans in unique ways around the country." There's also content all weekend for those lucky enough to be attending the game. "No longer is it just about game day," Cummings added.
And even though Volvo has no ads appearing on TV during the game, you better believe viewers watching the game will be waiting for that safety.
"With the buzz you can create through a digital/social campaign before, during and after the game, it's certainly feasible that brands can generate nice results without a broadcast ad," Jiloty added. On the other hand, "Nothing can compete with the captive audience watching on TV during the Super Bowl – there is simply not a more engaged TV audience from an advertising perspective."