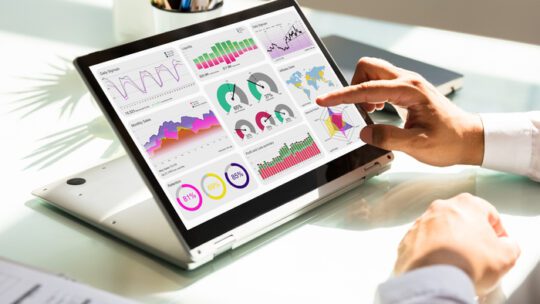 With the Social Shake-Up 2022 June 8-10 in Atlanta, we're giving readers and soon-to-be attendees a chance to meet this year's speakers. The Social Shake-Up (SSU) speaker roster is composed of marketing and communication pros at top brands including Walmart, HP and Coca-Cola.
In the interview below, we meet #SSU2022 speaker Joseph Alves, associate, social strategy at WarnerMedia. His talk at SSU will focus on measuring social advertising. Here, we discuss what social media marketers should avoid when considering KPIs and how to explain your approach to partners and leadership.
Social Shake-Up: What is the biggest mistake you've seen social media marketers make when it comes to analyzing their KPIs?
Joseph Alves: I have seen this time and time again: marketers relying too much on one platform they are comfortable with to generate all their KPIs, when each platform has its strengths and weaknesses.
For example, we worked with a company that was passionate about engagement and completions on Twitter. But, we saw much stronger engagement with its content on Instagram and much higher completion from Facebook.
Yet the company insisted on having its content on Twitter, to see scale. It can be very difficult to convince someone that, hey this platform is performing much better for the creative you want to run from our social handles, when the company has its own strategy in mind.
The importance of having a good reporting structure that shows a company and executives the value in what you're doing is imperative to deliver the best results.
SSU: How do you choose KPIs?
Alves: Typically, we ask partners what they want to achieve. Are they selling a product? Are they looking for brand awareness and consideration? Do they want to be part of a cool, innovative stunt with a WarnerMedia brand? These will determine how we form our campaign strategy.
In either of these cases, we will optimize our campaigns for whichever KPI matters most. If it's to sell shoes, we will optimize for clicks or purchases. For brand awareness, we will optimize for views or impressions, so the client reaches the most users with its messaging.
SSU: How do you explain this approach to clients and leadership, especially if there doesn't appear to be alignment on goals?
Alves: As I said above, it is important to have a good reporting structure that really shows the value for the partner and leadership. Reporting must highlight the importance of the KPIs you or the client chooses. This lets key stakeholders judge the campaign's effectiveness (engagement, completions, clicks, follow, etc.).
A good example is when I was working with a partner that was really focused on Facebook and Instagram. But when we were reporting mid-campaign, we noticed there was a lot of social conversation about the brand breaking out on TikTok.
Yet the client was passionate about amplifying its message on the main platforms. The client could have, and should have, pivoted its social strategy to TikTok, upon our recommendation. That's where the conversations were happening.
By listening to conversations, acting on the hype and shifting strategy, the campaign could have resulted in a lot more conversation for the brand as well as higher recall.
For more, register for the 2022 Social Shake-Up, June 8-10, at the Renaissance Atlanta Waverly Hotel & Convention Center.