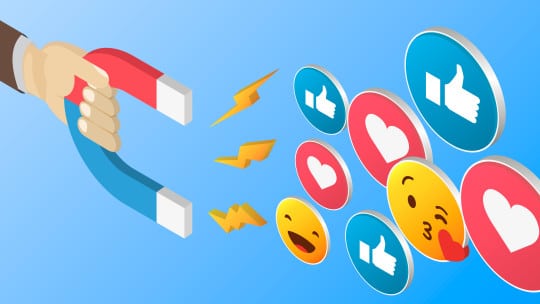 The benefits of employee advocacy are fairly easy to see: employees collectively may have social networks far larger than that of your brand and in a pay-to-play world, employees' organic content can be a cost-effective advantage. Similar to influencer marketing, employee voices often are viewed with more trust or credibility than the brand's voice; one study showed people are 16 times more likely to read a post from a friend about a brand than a post from the brand itself.
Still, an employee advocacy will be a poor investment of resources for some brands.
Considerations Before Beginning
As you would with any PR effort, begin examining a potential employee-advocacy effort by doing preparatory work, set goals  and conduct research. There are many things to consider before embarking on a program include. A few include:
Work culture: Employee advocacy works best in open, trusting cultures that allow a free exchange of ideas and room to make mistakes. For an employee-advocacy program to be sustainable, staff must possess an authentic affinity for the brand.
Goals: Before moving forward decide on business goals your want the program to address. Attracting new business or new talent are common goals.
Audience: This consideration dovetails with what we said about goals above. Do your employees' followers align with the audience you want to target based on the goals you've outlined? For example, employee advocacy may be ill-suited for a brand trying to reach decision makers when employees' networks are primarily entry-level. This is why it's crucial to conduct an inventory of your employees' followers. Smaller companies can review employees' networks by hand, while larger companies may utilize employee advocacy tools offered through LinkedIn Elevate, Bambu or Hootsuite Amplify.
Find Your Targets
Should employee advocacy seem a good fit at this stage, dig deeper. Identify employees with the social media audience you want to target. If one of your goals is business development, perhaps start with the account team, whose network could include current and prospective clients.
Then research your employees' behaviors and preferences. How often do they post and on what platforms? What content do they share? What are their social motivations? Use this information to craft your program.
Create Incentives
Before you start the program use insight from the research you've conducted to build an incentive plan. It should be tailored to your employees' desires. Do they beam when they receive a shout-out at a team or company meeting? Are they seeking educational opportunities? Does free pizza motivate them? Consider a "gamification" of the program, where you provide a leaderboard for engagement and prizes to encourage and reward strong content, and of course, leads.
Content Practices
Before you launch, create an asset repository. Use insight from the research you've done to determine the type of assets you should make available. Hootsuite Amplify or LinkedIn Elevate can assist in asset sharing.
While it's important to have employees tell your brand's story in their words, always make certain staff understand why a particular piece of content is being offered to them for sharing.
Measure
Once the program launches, be sure to measure and reevaluate. Begin simply, such as converting X number of employees into brand advocates or having X pieces of content shared within a given time period. As the program evolves, continue to track metrics against objectives, such as website traffic, new applicants or engagement.
Corrine Turke is senior account executive at Sparkloft Media.