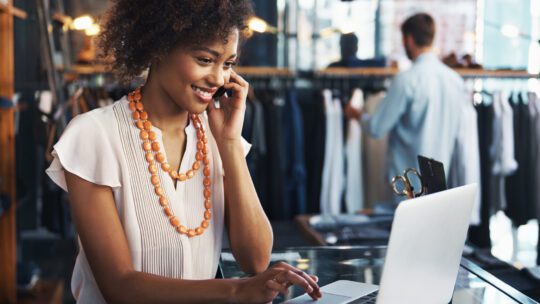 Prices for some goods and services are rising, parts of the economy are slowing and consumer confidence is at a record low. These factors have created a stormy business environment. Some companies are downsizing as they prepare for the coming deluge. Marketing and communication typically are among the first cuts.
However, an economic slow-down is a bad time for silencing communication. Instead of stopping PR and marketing as a cost-saving strategy, companies should double down on earned media. Here's why.
Increasing a Company's Runway
Economic downturns mean more conservative budgeting. Some companies turn away from paid media and advertising, a large budget item. Since businesses carefully account for every penny during a recession, advertising offers a target ripe for chopping.
Conversely, earned media is far less costly. In addition to interesting stories, a company needs PR pros who know how to pitch effectively. Should a pitch pique a journalist's interest, she'll cover it at no added cost to the [pitching] company.
If a business lacks someone in-house who can pitch, there are agencies and freelancers who can take on the role for a much lower price than the cost of an ad agency. This enables companies to allocate funds elsewhere while staying solidly in the spotlight.
Third-Party Endorsements
Should the economy continue its decline, consumers will stop purchasing products and services that aren't viewed as essential or which they feel won't be around in the long run.
Therefore, the success of a company hinges in part on consumer trust and confidence. Indeed, Edelman says brand trust is the second-most important factor people consider when deciding on a purchase.
Earned media is designed as a trust-builder in a way traditional advertising can't. TV and radio ads are the company talking about itself, but earned media is an objective, third party promoting your company.
Given the public still trusts mainstream media, earned media is a great way to grow consumer confidence during tough economic times.
Brand Loyalty
During a recession, customers typically are wary of exploring different brands. Instead, they want to ensure every cent is maximized to its fullest potential. They're more likely to stick with a brand they know, which has worked for them consistently.
However, if they lack confidence that a company or its products will last, they're likely to leave and find an alternative. This is where earned media enters.
A feature story in a media outlet projects an image of credibility. Not only does it raise awareness about the company, it also shows that a news organization or influencer has confidence in a business.
People tend to have a herd mentality during difficult times. As such, a media placement lets potential customers see that the company has a publication's trust, which, in turn, can create long-term brand loyalty.
Companies need to project confidence in their strength and stability as consumers become more risk averse. The best way to do this efficiently is incorporating more earned media into their marketing strategy. Best of all, when done correctly, it will have an even bigger impact on the public consciousness than traditional paid advertising.
Zach Cutler is co-founder & CEO of Propel PRM
[Editor's Note: The writer's views do not necessarily reflect those of PRNEWS. We invite opposing essays from readers.]