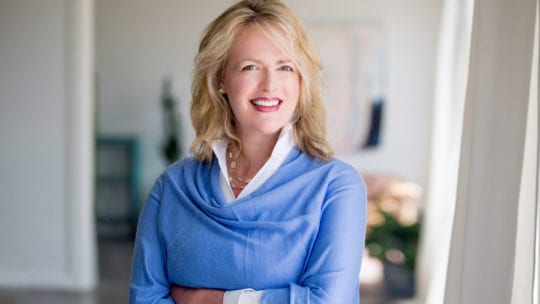 Former PRSA board member Mary Beth West, who describes herself as "PRSA's most-hated persona non grata," says she was banned from the organization's online member discussion board. In a LinkedIn post, West says she was banned July 24 "on trumped-up allegations and with no due-process."
PRSA says West's posting privileges were "suspended for 90 days due to repeated violations of the Terms and Conditions of the Open Forum." West, PRSA says, was warned previously for violating the Forum's rules.
The incident comes in the wake of years of tangles between West and the PR trade organization. West alleges PRSA has covered up a slew of issues, including diversity, finances, ethics and freedom of expression.
PRSA contends it has responded to West's inquiries in good faith many times. Its membership figures and finances, for example, are public record.
For years, West has kept up a running commentary via social media and other platforms attacking PRSA. The saga has received media coverage and some PRSA members are aware of West's complaints. For example, West proposed by-law changes during last year's PRSA convention. The proposal received support, but failed to gain the votes needed for passage.
Solo Act
For the most part, though, West has waged a battle against PRSA as a solo act.
A slight change this morning is that 26 PR pros have formed a group to protest the online incident, as well as some other of West's claims. The group, Friends of a Better PRSA (#ABetterPRSA), includes several PRSA members, PRSA fellows and former directors. Better PRSA also includes Jared Meade, a regular contributor to PRNEWS.
The group said it sent a letter of complaint to PRSA. PRNEWS obtained a copy of the letter prior to it appearing on Twitter late this morning. PRSA said its leadership has not received the letter.
PRSA has mistreated West, the letter claims, and "stifled democracy within its organization and has made decisions that are intended to deceive rather than to reveal."
"During the past number of years, Mary Beth has reached out to PRSA leadership for the answers to relatively straightforward questions, on such matters as PRSA's financials, its Diversity & Inclusion track record, its now 18-month-long CEO search, and how PRSA leadership chooses to represent public relations ethics and professional practice."
The letter says West's questions were intended to "obtain information that any member can rightfully ask for. But instead of responding to a respected member's questions about policies and practices of PRSA, Mary Beth became a target and has often been vilified, berated, demonized and falsely accused of being a trouble maker."
In a statement to PRNEWS, PRSA said, "All PRSA members have access to a wide array of detailed information related to PRSA operations and business practices. Answers to specific questions and concerns are provided in good faith, truthfully and ethically and with as much clarity and understanding as we can offer. To insinuate we have not been responsive to this member's concerns is disingenuous and we emphatically deny that any member has been mistreated by the organization."