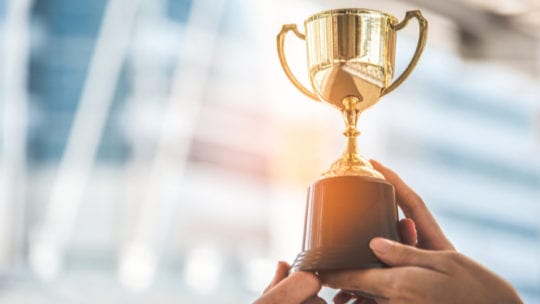 In this digital world, if your brand doesn't know how to utilize technology to communicate important messaging, you may be left behind. PRNEWS judged a stellar group of candidates for this year's Digital PR Awards. Particularly during the COVID-19 pandemic, many people are finding comfort as well as necessity in a digital environment. Digital execution is more important than ever before. 
Entries ran the gamut in categories that included everything from best viral and social listening campaigns to best use of TikTok and online communities. In digital, PR can innovate into all sorts of new forms. We noticed some trends among the winners. 
For the Consumer
Much of digital PR looks to put power in the hands of the consumer through interactive messaging and the creation of digital tools. 
Y&R PR's myglaucoma.com, which won several awards including best content marketing, digital marketing campaign and digital PR campaign, showcased an integrated, multichannel unbranded disease education program to help empower those with glaucoma, and their caregivers, to feel comfortable speaking with their doctors about a treatment regimen. 
Terracycle's winning media relations campaign focused on the Zero Waste Box Program. The boxes offer consumers a solution that can be utilized to combat the global waste crisis from their own homes or businesses, reinforcing the importance of recycling and individual impact. 
And MAXIMUS Digital Solutions worked with the New York State of Health Marketplace, developing a mobile upload app that allowed users to take pictures of, and securely upload, the documentation needed for their healthcare eligibility determination.
A Positive Light
Several winners focused campaigns on happiness and positive messaging through digital channels. 
CerconeBrown Company worked with apparel and lifestyle brand Life is Good to create a podcast to celebrate its 25th anniversary that championed optimism, as well as reached a younger audience. Through a format of custom questions, listeners gained a glimpse into how positivity plays a role in the minds and hearts of guests. Each guest answered the question "tell me #SomethingGood" to tie back to the overall campaign.
Discovery Education and LG Electronics USA reflect on the United Nation's International Day of Happiness in a social listening campaign. As part of the LG Experience Happiness platform, Discover Your Happy provided science-based tools for educators, students and parents to show how happiness can be achieved through learnable skills and practices. And of course the conversation moved to social media, creating meaningful dialogue on the importance of happiness.
Beauty Brands Set Standard
And when you look at the winners overall, it seems beauty and health brands really know how to set the digital standard. Campaigns from Irish Spring (Colgate-Palmolive with BCW), Nivea (SITEMEDIA LTD.), Revance (Y&R PR), Neutrogena (CCOM GROUP, INC) and CVS Beauty (CVS Health & Kaplow Communications) all racked up awards in categories of social viral campaigns, online communities and game changer campaigns, site design, product launches, and of course, influencer campaigns. When people talk about the new standards of beauty, they should look at the work being done on the digital level.
PRNEWS congratulates all of our Digital PR Award winners on the creative work they've dreamed up behind the screen. Click here for the full list of winners and finalists.