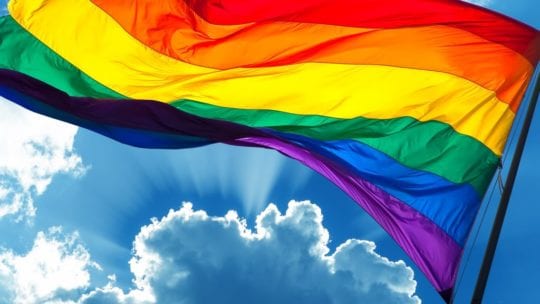 Editor's Note: Ed Patterson, head of global communications at H+K Strategies, recently interviewed  Annise Parker, the first openly LGBTQ mayor of a major American city. Parker served 3 terms as mayor of Houston (2010-2016). She is the only person to have served as a council member, controller and mayor of Houston. Parker is president & CEO of LGBTQ Victory Fund and LGBTQ Victory Institute. The bipartisan group works to recruit and elect LGBTQ+ candidates across the country.
Ed Patterson: What role does communication play in your work at Victory? 
Annise Parker: Much of politics is communication. When we work with candidates, one of the first things I do is challenge them to weave their personal narrative into the message they are offering voters. This can be difficult, especially for transgender candidates, whose narrative often involves educating people.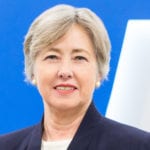 For Victory, the communication and stories we have pushed out didn't always package the candidates. Packaging gives them a hook and drives interest and that's what our team is doing now. And, of course, the new virtual way we communicate adds to the importance of digital communication; everything you say and position you take is documented. So, communication professionals like you and ours at Victory are extremely important to this work.
Patterson: This year's Pride was like none other. The pandemic and death of George Floyd brought systemic racism to the surface. How has Victory approached Pride?
Parker: Pride was born in a struggle and protest.  A protest is a moment that can become a movement, but unless there's someone on the other end who can take those moments and turn them into legislation, it fizzles out. Maybe it was time to get away from some of the Pride parties and talk about policies. And for businesses, putting employees in a T-shirt or sponsoring a float doesn't change lives. This year emphasizes that.
Patterson: How can the LGBTQ+ community and Victory keep this movement and momentum going forward?
Parker: One of the best ways to be an ally is if you have a microphone, stand behind it and [then] give it to someone else. Victory is investing in BIPOC candidates, building our pipeline for new candidates and making sure our officials have representation from both LGBTQ+ and LGBTQ+ Black and POC communities. We must have these officials. They help ensure meaningful policies are enacted.
It was an honor for me to attend George Floyd's funeral in Houston. What some might not know is that the city council member from Minneapolis where he was killed is a Black transgender woman, Andrea Jenkins. Victory proudly supported Jenkins. She's now able to lead and make the changes needed.
Patterson: What is Victory's commitment to diversity & inclusion inside the organization?
Parker: We are committed to a diverse staff. We incorporate a 130-person Victory Fund Board that is ethnically and geographically diverse. We also partner with peer organizations in the LGBTQ+ space, such as Latino Victory, and groups of black elected officials.