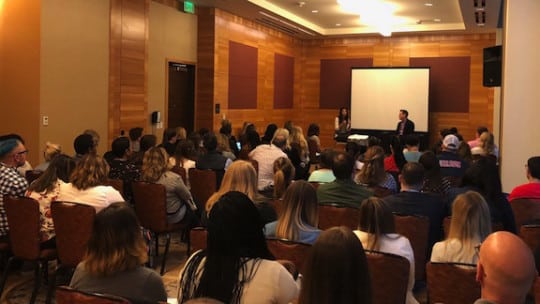 While nothing can take the place of professional experience, as any working person can tell you it doesn't take long before you find yourself pigeonholed in a profession and see your horizon narrowing. A career in PR can encompass so much—writing, social media, analytics, business strategy, crisis management, media relations, video and podcasts, for starters. Career pigeonholing can be a loss for both a practitioner and the organization that employs that practitioner.
PR News' just-released Graduate Education Guide for Communicators looks at the career benefits of pursuing a master's degree in communications and how it can be a differentiator in the talent marketplace.
"With a master's degree you have the benefit of myriad experiences, not just your own but the faculty and your classmates," says Carolyn Hedges, director, Communications@Syracuse, assistant professor S.I. Newhouse School at Syracuse University, in the Graduated Education Guide. "You also get a deeper understanding of your own experience in the context of the industry, as well as understanding the potential of where your work could go."
Adds Larry Parnell, associate professor and strategic public relations program director of the George Washington University Master's in Strategic Public Relations program: "In short, we offer a practical education, career enhancement and improved long-term earning potential."
Download PR News' Graduate Education Guide for Communicators.