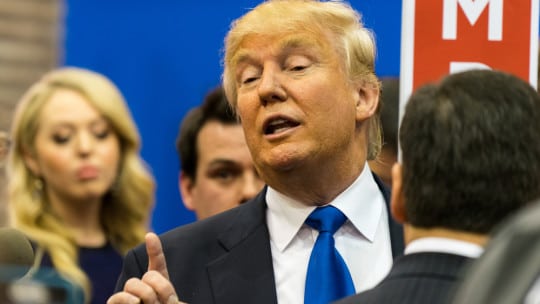 For the most part, Friday, July 10, 2020, was an unremarkable day. Yes, it included political and legal history: President Trump, after business hours, commuted the sentence of a close associate. Yet in the annals of PR, it was one of the more bizarre days of the summer. It was one where several maxims of PR folklore were tossed aside. However, a few brands reacted well to the day's unusual events. Leading off is a story about comments made the previous day. The CEO of Goya Foods, Bob Unanue, made it during a White House ceremony.
Unanue did something nearly all CEOs who've been part of White House ceremonies do, he complimented the president. "We're all truly blessed...to have a leader like President Trump," Unanue said. The ceremony acknowledged Goya's donations to feed the needy during the pandemic. Goya's good work likely will take second billing.
Reversing the common knowledge that held for many years, brands now are expected to take stands on social issues. For example, many PR pros feel that remaining silent during #BlackLivesMatter is a mistake. (Of course, brands saying they support #BLM and failing to marry their words with meaningful actions is a worse mistake. That's a story for another day.)
Despite the rise in brands taking stands on social issues, the prevailing wisdom still has them avoiding wading into politics directly, such as publicly supporting or endorsing a candidate, says Allen Shapard, a partner with Broadreach Partners. You could see why on Friday.
Overshadowing Good Work
Once Unanue's remarks were made public, Latinx celebs, including composer-actors Lin-Manuel Miranda, chef-activist Jose Andres blasted Unanue and Rep. Alexandria Ocasio-Cortez (D-NY) blasted Goya and its CEO. Hashtags like #Goyaway and #BoycottGoya popped up on social.
Moreover, a genuine food fight occurred, with Trump supporters shooting back at those whacking Goya. Among those criticizing the anti-Goya crowd was Sen. Ted Cruz (R-Texas).
Unanue refused to walk back his compliment during Friday morning's "Fox and Friends" TV show. In fact, he doubled down on it. He'd complimented President Obama during his time in the White House and nobody got upset, Unanue said.
For its part, Goya said nothing about the brouhaha. Instead, it posted in support of its food donation effort (see below).
And look, there's more.
Want additional evidence of Friday's PR wackiness? How about the story that said mega-retailer Amazon ordered employees to remove TikTok from the phones they use to send Amazon mail? It's a security risk, the brand said in an email to employees. Then, a few hours later, we're told the story was bogus.
And what about the story within a story involving health club brand Equinox? Technically the story hit Thursday, July 9, but it continued to reverberate Friday. The story begins with Equinox trainer Monica Davis speaking to the media for a July 8 article.
In the article, Davis said was upset about taking a 25 percent pay cut and returning to work at one of the high-end chain's clubs in Southern California. In addition, Davis told BuzzFeed she wasn't completely sold on measures Equinox had taken to control coronavirus in its clubs. Other Equinox employees had similar beefs. Their names were not disclosed, however.
The next day, July 9, Equinox fired Davis and BuzzFeed had another story. The story lit up social media, putting Equinox in a bad light. Equinox refused to comment on the firing.
And if the name Equinox sounds familiar, it should. Last year the brand, and sister brand Soul Cycle, had to do some fancy PR footwork to distance itself from its owner, Stephen Ross, after his financial support of the president became a story.