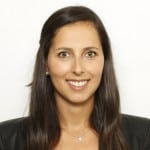 When we turn on the TV or flip through a magazine, surf the Internet or scroll through Twitter, it is impossible to consume media without seeing a celebrity plugging, promoting or pushing a product. This is not new. Celebrity endorsements arguably date as far back as Marie Antoinette endorsing cake. However, what is new is the way celebrity partnerships are taking shape.
We live in a celebrity-fixated world where celebrity endorsements have become common practice for advertisers, marketers and PR professionals. They provide brand recognition, create buzz and help drive sales. Since the early 20th century, radio programs had brand sponsors, and hosts grew to be associated with their sponsor's products. In the decades that followed, we started to see movie and television stars appearing in endorsements for tobacco brands, athletes appearing on the front of Wheaties boxes, and even Hunter PR's own client, Jell-O, in partnership with Bill Cosby - one of the longest spokesperson relationships in history dating back to 1974.
Celebrity endorsements as we've known them are undergoing a transformation, from one-and-done deals to more authentic, long-term and immersive relationships. The traditional approach of hiring one spokesperson for one branded effort has allowed brands to generate a quick level of awareness and meet campaign reach goals. If done correctly, borrowing the equity of a celebrity's image lends a brand instant clout – whether simply through their social media channels or a more robust relationship filled with media support and brand advocacy.
The question becomes: is instant, maybe momentary clout enough?  If you are looking to scratch the surface with a short-term relationship, why not?  Find a celebrity that fits the essence of your brand, is media relevant and within budget and you've hit a potential bull's eye. However, if surface compatibility is not enough and you are looking to build long-term momentum for your brand, then perhaps consider a deeper, more meaningful partnership.
As relationships between celebrities and companies evolve and deepen, we are seeing celebrity and brand relationships evolve from dating towards marriage.  Fancy titles are afoot, from brand ambassador to chief creative officer to creative consultant and even inventor.  As you peel back the layers of these partnerships, you find a more substantive collaboration with a greater upside – for the celebrity, the brand…and the consumer.
Recently, we have seen companies bestow these titles on the likes of Katy Perry for PopChips, in which she has had a hand not only in creating her own signature flavor that captures her love for popcorn, but as an investor as well. When Polaroid signed on Lady Gaga as the Creative Director and Inventor for its specialty line, the expectation was for her to leverage her unique sense of style, design and influence with her legion of loyal followers to help contemporize (and digitalize) Polaroid.  And, another good model of a successful teaming is that of Jennifer Aniston and Living Proof hair products. Known for her signature hairstyle on "Friends," a partnership with a hair care company is an obvious, and more importantly, authentic fit for Aniston. As not only the face of Living Proof, Aniston is also a part owner of the company, tapping into both her entrepreneurial and creative sides.
With these deeper relationships, there is of course the intangible, the amount of buzz created instantaneously for a product by the celebrity partner. But, beyond the "cool factor," with a vested interest in a brand or business, celebrities —especially those who are given the freedom to use their creativity— are more committed to a company's success. This model does not limit the celebrity's endorsement to what is contracted in an agreement, but provides the celebrity with the freedom and hopefully the desire to get behind a brand and fervently promote it to his/her fan base, ultimately the brand's target consumer. And, let's not forget the direct line to the celebrity's influential professional and personal networks. The results of these relationships, when the perfect union is formed, can be invaluable.  Just like any celebrity endorsement deal, these partnerships must be made selectively and can perhaps become a long and happy marriage, which like any real world partnership requires a level of sustained commitment to stand the test of time. 
Samantha Turtle is a Senior Entertainment Specialist in Hunter Public Relation's Entertainment Department. Email her at sturtle@hunterpr.com.