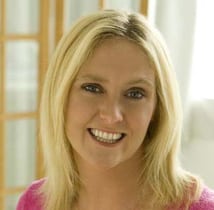 Planning a proactive public relations strategy for your business can pay huge dividends. It's no secret that looking ahead at opportunities to promote a positive message, and ensuring you have everything in place to take advantage of them, will yield far greater results than flying by the seat of your pants and reacting whenever the need arises.
Here are a few things you should be doing to create a proactive PR strategy that generates optimum publicity for your company.
Review your previous efforts
Go back through your previous public relations campaigns and pick out the angles, events and pitches that created the best results. As you are doing so, ask yourself some questions:
● What was it about this particular campaign that worked?
● Why did it worked?
● How can you repeat, or improve upon, that success going forward?
Likewise, look at what didn't work.
● Why didn't it work?
● How can you change it or do better?
● Is it time to abandon that approach altogether?
Tips for new startups
If you're fresh in the market without any previous PR experience, it still pays to look at some examples of good and bad publicity. Study the tactics of your competitors and others in your industry to better inform your own approach to proactive publicity.
Defining your goals and outcomes
Your PR strategy should tie in with your business plan and play a crucial role in helping you achieve your overall goals and objectives. To help ensure you're on the right track, it pays to consider:
● What key messages do you want to deliver?
● What tone or voice best reflects your business? Serious and formal? Playful and friendly? Somewhere in between?
● Which media outlets do you want to target?
● What do you want to see happen as a result of your PR activity?
● How will you know whether what you're doing is working?
Looking at key events
Going through your calendar, you should start to spot events or activities that present ample opportunities for good PR. In doing so, it's a good idea to look at both company driven and external events that your company can use to promote your messages.
Company driven
Are you:
● Launching a new product?
● Planning an event?
● Playing a role in an existing event?
● Reaching a milestone?
● Applying to be nominated for an award?
External events
Can you find opportunities for proactive PR to tie in with:
● National holidays?
● Major sporting events?
● Release of a blockbuster movie, hit TV show or even a new book?
● Any other major events?
Planning your schedule
Your PR schedule should form the nucleus of your whole strategy. Here, it helps to ask:
● Which media releases will you be sending out?
● When and to whom will you send them?
● What themes or subjects in the editorial calendars of your target publications can you use to generate positive publicity for your company?
● How can your own blogging and social media activity compliment your media releases?
Fire fighting
Things don't always run smoothly. Thorough crisis planning can help save your company's reputation and help you come out smiling by asking things like:
● What negative reactions might there be to any of our activities?
● What could go wrong?
● How will we respond?
● Which members of our company need to know about our crisis plans?
Do you have your own tips for generating optimum publicity with a proactive PR strategy? Would you like us to cover anything mentioned above in greater detail? We'd love to hear your comments. 
Patricia Baronowski is president and CEO of Pristine Advisers, a public relations and investor relations firm. Follow her: @PattyBaronowski. Follow Pristine Advisors: @PristineAdviser.