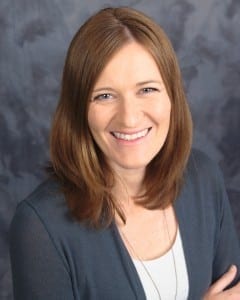 Media junkets, gifting and hosting have been part of the PR toolbox for a long time, especially in industries such as tourism and entertainment. When should you offer freebies and where do you draw the line?
In the travel industry especially, comping journalists on trips so that they can experience the product is commonplace. Likewise in consumer goods, fashion and beauty, gifting is central to most PR programs. After all, how can a writer give a genuine review of a hotel, a piece of clothing or sports equipment they've never used or experienced?
There is certainly a place for hosting and gifting in today's media environment. As ethical PR professionals, however, we need to ensure that there always is a good reason for deploying such tactics; they should never cross the line into bribery. The key word is balance.
An example might be a press junket around the release of a new blockbuster movie. Typically the film studios will fly in entertainment journalists from all over the world to the media junket leading up to the premiere. Given the high levels of secrecy around film releases and the limited availability of talent, it's reasonable to bring key media together in one place to allow them to conduct interviews and preview the film. Providing flights and accommodation to these journalists could be seen as simply enabling them to attend these key events so they can do their job.
Let's take a look at the legal considerations around gifting. The concept of a free press—in other words, a press that is free from undue influence—is central to American society. The laws of free speech are protected under the First Amendment, which includes journalists.
Bribery in business is illegal; however, gifts are not. Since we lack monetary guidelines as to what is considered a gift as opposed to a bribe, the key element is the intent behind the gift. If it is given without expectation, it is not a bribe.
Anti-Bribery Laws Are Unclear
Owing to the vague nature of anti-bribery laws in the U.S., many media organizations have self-regulating policies that require staffers to refuse anything of value, such as a meal, a bottle of wine or a T-shirt. Likewise, the Society of Professional Journalists' code of ethics states journalists should "refuse gifts, favors, fees, free travel and special treatment...that may compromise integrity or impartiality."
The code goes on to say that it is "intended not as a set of 'rules' but as a guide for ethical decision-making. It is not—nor can it be under the First Amendment—legally enforceable." Media organizations have adopted many ethical procedures framed in this manner, as a set of voluntary guidelines rather than a mandatory code.
These ethical codes vary by industry. In the case of travel journalism, the Society of American Travel Writers' code of conduct states that "no member shall publish information about a destination about which he or she has no firsthand knowledge unless the member uses reliable sources of information." The code goes on to outline other rules around accepting press trips, which prohibit associate members (PR pros) from offering payment for editorial coverage, and active members (writers) from accepting payment.
Generally if a gift or hosting is given without expectation of influence, then it is acceptable under most professional journalism standards. It should be clearly understood that the journalist is free to write anything he/she likes and that it will be an objective editorial piece relating their experience.
PR pros should be aware of each media organization's policy, though, especially in industries where gifting and hosting are common. By offering to pay for products or services, you may be putting a journalist in a difficult position. Journalists could be risking their reputation and possibly even their job. Always be up front with media about payment expectations.
Bloggers without traditional journalism training or freelancers unbound by a company code of ethics may be more likely to accept gifts and hosting. Some may even ask for them. In these cases the duty lies with both the journalist and the PR pro to ask themselves whether the gift could be considered undue influence.
IT'S A QUESTION OF DEGREE
It's important to consider the level of hosting and gifting. For example, travel journalists on a press trip might have their flights, hotels and activities comped, but do they need all their meals paid for too?
A good rule of thumb is to ask yourself whether writers need this experience and how likely they are to write about it. If it's a wine writer and you're paying for lunch and wine-tasting at a vineyard, that's reasonable. Should the journalist be writing about mountain biking, it might be OK to give her the latest cycle accessory, but think twice before paying for a bottle of wine.
Think about your end goal. What message do you want this story to send to the consumer? Every PR pro knows that an authentic piece of editorial coverage is much more influential than an overly commercial piece that is transparently selling something. It's in your own best interest to ensure the journalist does not feel coerced to write anything other than a genuine story.
Taking a balanced approach to media hosting and gifting will not only avoid those awkward moments, it will help you achieve the best possible outcome by generating authentic, inspiring editorial.
CONTACT: [email protected]
This article originally appeared in the December 7, 2015 issue of PR News. Read more subscriber-only content by becoming a PR News subscriber today.