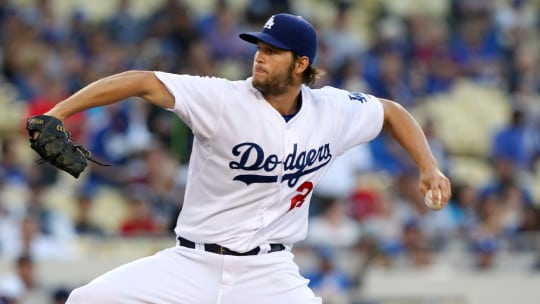 Great stories—about medical breakthroughs, heroic acts by children, emerging infectious diseases—are relegated to the trash bin, while "Grumpy Cat" is featured on national evening news. There are plenty of reasons this happens. Newsrooms are shrinking. Reporters are more harried since they are asked to write, blog, tweet, appear on video, among other duties. Brand priorities change and resources are limited. But most likely the problem lies in the execution of the pitch.
It is easy to understand why many organizations shy away from media relations in favor of brand journalism to tell their story, instead of seeking earned mediato share this information. While these can be complementary approaches, a strong media footprint brings with it independent third-party validation. As such, news articles often are viewed as more trusted and can have more influence than advertising, social media or some forms of brand journalism.
An inPowered study found that reviews and articles from third-party websites and blogs improved consumer familiarity nearly 90% more than owned channels, such as websites or social media platforms.
Master the Pitch
Media relations is part storytelling and part selling, but for an in-touch profession, PR relies on surprisingly few tools to get the job done: namely, email, social media and phone calls. Any pitch needs to be capable of attracting a journalist's eye in 15 words or fewer, regardless of the type of outlet. With smartphones and social media, brevity is key to media relations, but it doesn't replace the need for carefully crafted, well timed pitches. Initiating and nurturing strong relationships with journalists and securing earned media coverage remain crucial in the age of social media and mobile technology. Since many journalists evaluate pitches on their smartphones, a lot are deleted with a simple swipe immediately after the subject line and a short excerpt are skimmed. Some tips:
In email pitches, the subject line is most crucial. Subject lines should be descriptive and to-the-point, avoiding hyperbole or buzzwords. The pitch itself can go into more detail, but should remain focused and easily skimmed.
Pitches must compel and offer multiple angles. Why should the journalist, and their readers, care? Why now? Add context; it can demonstrate how the pitch fits within a topically broader trend, inspiring the reporter to consider how to use the information. Providing multiple potential angles for the reporter's work adds value to the pitch.
Forecasting an ideal news environment can add immediacy to your pitch. Understanding and planning for these eventualities, such as major industry meetings, legislative calendars or even seasonal events, can help avoid releasing your news at the wrong time and succeed in securing coverage at the perfect time.
Timing also means understanding publication schedules of the outlets that you pitch. While most media outlets have a digital presence, many newspapers, trade or broadcast stations look to publish longer, well researched pieces in their flagship publications. Planning by you is critical here.
Ask. And do it clearly. The end goal is maximum media coverage, but that's not where to start the conversation. Do you want the reporter to learn more about your issue? Spend 30 minutes to meet with your organization's leadership? Attend a briefing? It's easy to get caught up in crafting a beautiful narrative that places your issue in the center of the world, but never actually gets to the point of why you're writing, calling or tweeting.
Become a Source
As in baseball, pitching is critical, but it's only one part of the game. For PR pros pitching is just one way to generate media coverage for your issue. Another longer-term media relations strategy can be built around efforts to establish yourself as a resource for journalists. In this two-way relationship, pitch efforts drive stories, but interest and queries originating from journalists also play a role.
Again some tips:
Offer someone with the expertise to provide a fresh, compelling perspective on an issue or news event. This can be a leader, expert, patient or customer, provided that they are articulate and can position your organization within the broader story.
When suggesting sources, be sure to demonstrate the credentials and credibility of the person, as well as the insight they would be able to offer. Sources can be pitched through relationship-building meetings, quotes that can be dropped into breaking stories or perspectives that can be included in a larger piece. Solid relationships with reporters provide a distinct advantage for maintaining steady media coverage and getting your issues covered.
No excuses. Even if you don't know a reporter personally, social media profiles and writing portfolios make it possible to understand the personality and specific interests of journalists.
Make it as easy as possible for the reporter to work with you. Make sure you return calls and emails promptly, respecting deadlines, knowing the material you're pitching, being transparent and honest about your agenda, and anticipating potential conflicts of interest. Nurture your reputation and work to build a rapport with key reporters to help further your common goals.
Maximize Your Stories
After a story is written, many PR pros turn to the next project, but there is a prime opportunity to fortify ties with the journalist, as well as garner additional visibility for your issue. Many times, news outlets are tracking not only how many people read an article, but also how engaged they are in the content, measured by time spent on the page, the amount of content consumed and social media shares.
Content amplification is a strategy that leverages existing content—whether it is an earned media placement, news release or a blog post—on different communications channels to generate a larger audience for the original content. Amplifying coverage through social and owned media can greatly magnify the visibility and impact of the article, helping the journalist's work achieve a bigger audience.
The chasm between journalists and PR professionals will continue to grow. Consider this: the Bureau of Labor Statistics projects that by 2024, the PR profession will grow 6% from 208,030 professionals, while the pool of journalists will shrink 9% from 54,400. It's essential to hone the art of pitching to break through the noise of competing interests and achieve earned coverage.
CONTACT: [email protected]