PR News' Crisis Management Workshop
April 16 | 1-4 p.m. | Marriott Downtown, Philadelphia |Register
---
Agenda | Speakers |  Bonuses | Price and Venue | Questions
---
This afternoon workshop will focus on how to mitigate a crisis by developing cross-departmental teams, creating social posts and other digital assets in anticipation, building strong relationships with the media and repositioning your brand for success.
Because it doesn't matter how a crisis happens or why; the arduous task of restoring the company falls squarely on the shoulders of the communications team. We get it, and we're here to help.
We invite you to also join us for the PR News Measurement Conference, also at the Marriott in Philadelphia, April 17-18. Discount are available when you register for both!
---
You'll take away practical knowledge on how to:
Build a social media and organizational command structure so that your team is connected and informed throughout a crisis
Conduct crisis training exercises to expose potential communication and management vulnerabilities
Measure social media sentiment on issues key to your brand's mission
Foster relationships with the media to ensure your message gets the coverage it deserves
Create a social post, emergency websites and other digital assets in anticipation of a crisis
Train spokespeople and executives for potentially contentious interviews
Use live-streaming video on Facebook, Twitter and other social platforms to mitigate a crisis
Develop an effective plan so your organization can respond quickly in the face of a crisis
Ensure your crisis efforts don't slow down after the worst has passed so the company can come out of a crisis stronger than before
---
Agenda
12:30-1:00 p.m.
Registration
1:00-1:45 p.m.
Social Media Survival Kit: Managing a Crisis From Facebook to Twitter

Online conversations about your brand happen around the clock, and your savvy use of social media can make all the difference. Yet according to the Incite Group, only 53% of businesses leverage the full power of social for reputation management. Here, crisis experts will share examples of how to closely manage your brand's online reputation, prepare digital assets ready to deploy at a moment's notice and deftly match your response to the social media platform.
You'll learn how to:
Employ social media listening tactics that warn you of potential crises
Use live-streaming video on Facebook, Twitter and other social platforms to mitigate a crisis
Create social posts, emergency websites and other digital assets in anticipation of a crisis
Use the latest tools, apps and services that have become essential to measuring and managing a crisis
Build a social media and organizational command structure that keeps messaging precise and consistent
1:45-2:30 p.m.
How to Work Across Departments to Build a Flameproof Crisis Team
When in the throes of crisis, diverse teams such as legal, social media, marketing and PR must become a cohesive unit to ensure that the company not only survives, but also thrives in the wake of the crisis. This session will teach attendees how to build a team that taps a composite group of employees to ensure the entire business functions as cohesive unit.
You'll learn how to:
Draft individuals from a variety of departments that have the skills necessary to effectively manage high-stress emergency situations
Use online tools and services across departments to make sure the team is connected at all times
Conduct crisis training exercises to measure potential communication and management vulnerabilities
Ensure a unified response via talking points and employee social media guidelines
Recognize and navigate the skills and weak spots of each department and use them to your advantage
2:30-2:45 p.m.
Refreshment Break & Networking With Your Trainers and Peers
2:45-3:15 p.m.
Mastering Media Relations Before, During and After a Crisis
Once a crisis starts, it's too late to build strong relationships with the reporters that cover your industry. The only way to make sure your organization gets its side of the story accurately covered is to foster connections with the media long before they're needed. Successful organizations realize the importance of proactive planning and preparation in ensuring their overall success and survival—media relations during a crisis is no different.
You'll learn how to:
Crete a symbiotic relationship with the media to ensure your message gets the attention it deserves
Develop metrics and benchmarks to measure the severity of emerging conversations and ongoing coverage
Train executives and spokespeople to handle the onslaught of media coverage that follows a crisis
Strategically secure interviews with thought leaders across the media spectrum to strengthen the brand's message
Build trust with targeted journalists to make sure coverage is thorough, well balanced and continues after the company emerges from the crisis
Measure social and traditional media channels to track the effectiveness of your work
3:15-4:00 p.m.
Deep Dives: Crisis Plans That Reposition a Brand for Success
In this session, attendees will learn from seasoned communications professionals about how they created the crisis plans that are vital to their organization's survival. These in-depth real-world case studies will offer exclusive insight into how practitioners worked across silos to create crisis plans that are ready to be put into effect if need be.
You'll learn how to:
Build storytelling techniques into your crisis plan to help humanize the organization's communications
Prepare strong and responsive social media plans to quickly rebuild trust with the public and responsibly handle negative comments
Reposition the bran post-crisis to turn a failure into a success for the company
Effectively manage cross-functional teams to guarantee all communications are on target and deployed at the right time
Broaden the scope of your crisis plan beyond communications to help guide the business decisions that will determine the future of your brand
4:00 p.m.
Closing Remarks & Crisis Management Certificates of Completion - 
Speakers
Barry Reicherter
EVP-Senior Partner/Director of Insights
Finn Partners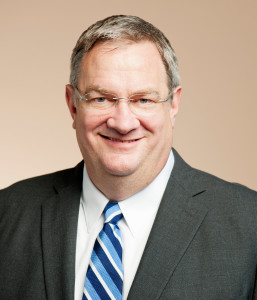 Ron O'Brien
Senior Director, Public Relations
Thermo Fisher Scientific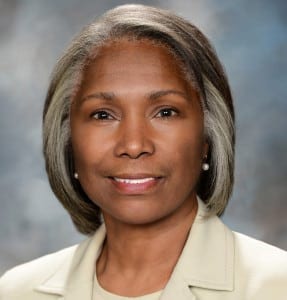 Carol Goodrich
Global Media Relations & Issues Management Leader
Johnson & Johnson Consumer Inc.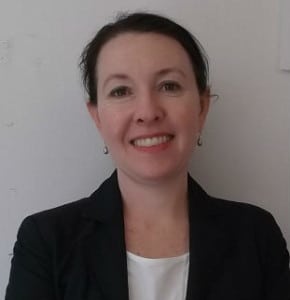 Francesca Trainor Alt
EVP Group Head of Crisis and Reputation Risk
Edelman
Bonuses & Checklists:
Sample Crisis Org Chart from FEMA
Checklist: Do's and Don't for Responding to a Crisis on Social Media
A Crisis Communication Process Map
---
Location & Price:
The workshop is $700. Nonprofit/Government and group discounts are available.
The workshop will take place at the Philadelphia Marriott Downtown, which is directly connected to the Pennsylvania Convention Center, is across the street from the Reading Terminal Market and has plenty of museums, shops and historic attractions all within walking distance.
---
Have a question? Reach out to Jessica Placencia at jessica@accessintel.com or 301-354-1641