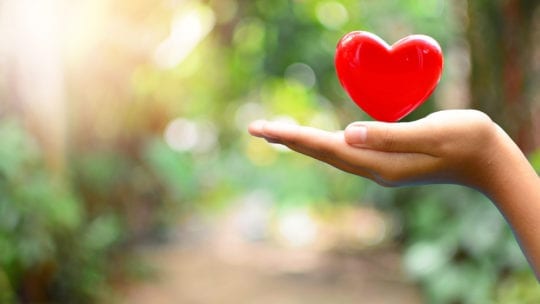 It's been a privilege to see how some of the biggest and best-known foundations in the world leveraged their strong reputations, well-known principals and impressive annual budgets to make an impact.
Organizations like the Bill & Melinda Gates Foundation aren't just helping to end extreme poverty—they serve as thought leaders and conveners on the issues they prioritize. It's difficult to think about polio without calling to mind images of Bill Gates and the incredible work the Gates Foundation team has done to eradicate this disease.
Frankly, they make it look easy. It's not. It's difficult for brands to have their corporate philanthropy and foundation dollars influence issues that they care about most.
Challenges of Modest Budgets
There are unique challenges that companies with more modest budgets face with regard to philanthropy. For example, the "2018 Giving in Numbers" report from the Conference Board and Chief Executives for Corporate Purpose demonstrates that median corporate giving was just.13 percent of revenue in 2017.
Clearly, an annual philanthropy budget of a few hundred thousand to a few million dollars may not yield the same social impact and attract the media attention the big players achieve; however, it can provide your company with strategic opportunities to create shared value.
Here are three ways that companies with smaller philanthropy budgets can make a real difference and get a meaningful reputational lift from their corporate giving programs.
Addressing Unmet Needs
The minute a natural disaster strikes, the private sector steps up with financial and in-kind contributions. In the 10 days after Hurricane Harvey hit Houston in 2017, corporate donors already had contributed more than $157 million to relief efforts. One result is that multi-million-dollar contributions frequently overshadow modest corporate gifts. These smaller gifts rarely attract much media attention.
A more strategic approach is to identify and address an unmet need. Some 70 percent of the money and resources donated after a disaster goes to immediate response efforts, according to the Center for Disaster Philanthropy.
But just 5 percent of total support goes toward extended recovery and rebuilding efforts. Long-term recovery and disaster resilience is a significant area of need. Funding these initiatives can help savvy corporations create real shared value while also creating news long after the initial media frenzy fades.
Similarly, the same principle applies to other crowded spaces. A major oil and gas company, for example, recently partnered with Catalyst, a global nonprofit working to "build workplaces that work for women." The issue of women in the workforce has become a major focus of CEO activism, but the company identified an unmet need and invested its philanthropic dollars in engaging men in the gender equality conversation.
This led to a partnership to launch a training program to help male CEOs and employees become advocates for female colleagues. Beyond making the brand part of the conversation, this approach has allowed the company to own a unique portion of a hot topic.
Narrow Your Focus
There's a saying attributed to Saint Francis of Assisi: "Start by doing what's necessary; then do what's possible; and suddenly you are doing the impossible."
Sometimes we can expand our influence by doing fewer things, better. Clarifying ambition and what you hope to achieve can help your brand determine what to prioritize.
Companies are seeking to make a deeper impact by making fewer, but larger, grants, according to the 2018 Giving in Numbers report. The report noted a trend toward strategically allocating a larger share of resources to what a company considers to be its signature program.
The Education Example
Take education. It's long been an interest of private philanthropy. And no single organization or individual could take on the task of expanding educational access for all people everywhere. Savvy organizations understand the need to focus on bite-sized tasks that can realistically move the needle.
As an example, when it comes to education, the Altman Foundation narrows its focus to increasing access to quality programs for New Yorkers. Meanwhile, the Lego Foundation looks exclusively at "learning through play." Both brands have found a niche role to play within a huge issue. By taking an intentionally narrow view, they're able to avoid distraction and focus on areas that are most material to them. Linking philanthropic efforts closely with an organization's mission will also make them more likely to be noticed.
Don't Go It Alone
"If you want to go fast, go alone. If you want to go far, go together," an African Proverb says.
Engaging multiple stakeholders to address a challenging issue can help make 2+2 equal more than four. Gavi, The Vaccine Alliance is a great example. It brings together public and private sector donors to advance the shared goal of giving children who live in the world's poorest countries equal access to new and underused vaccines.
Through contributions from diverse stakeholders that include research agencies, vaccine manufacturers and logistics partners, Gavi has been able to vaccinate more than 690 million children since 2000. Had each of Gavi's donors worked in silos, this level of impact would be highly unlikely.
In addition, working in partnership doesn't mean diminishing your reputational lift from a philanthropic contribution. As an example, Lions Clubs International forged an innovative partnership with Gavi that positions Lions Clubs in a marquee role, while also allowing the organization to convene additional donors who are specifically committed to protecting children against measles.
Corporate giving is, first and foremost, the right thing to do. But by focusing on unmet needs, narrowing your emphasis and engaging partners, your brand can do the right thing in ways that have tremendous impact on the social issues that matter most and, at the same time, give your reputation a well-deserved lift.
Judith Rowland is a managing supervisor at FleishmanHillard.
NOTE: This content appeared originally in PRNEWS, July 2019. For subscription information, please visit: https://www.prnewsonline.com/subscribe-now/
CONTACT: chelsey.watts@fleishman.com