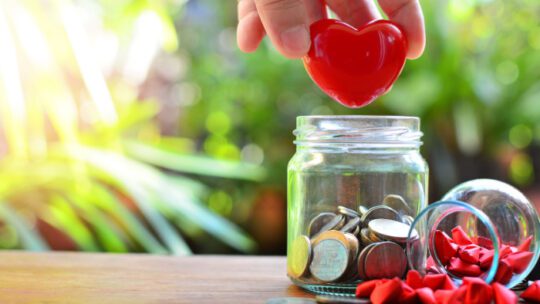 The pandemic sparked a positive trend: a revived focus on social causes embraced by individuals and businesses alike. Today, consumers demand businesses to engage with issues that deeply matter to their customers. Moreover, employees are actively participating in both national and, more significantly, local causes in their communities.
In addition to my day job, I consult many smaller regional and local nonprofits. When local nonprofits are asked about their biggest concerns, it almost always comes down to fundraising. Organizations representing underserved communities continue to witness high demand, but corporate resourcing options have dwindled over the last 10 years, as streamlining corporate donations eliminates potential contributions from regional or local corporate affiliates. That ranges from programming to being able to sponsor the Little League team.
Corporate Citizenship Drives Brand Reputation
Successful companies understand the value of connecting purpose with reputation, and in doing so, bigger corporations have streamlined their CSR and philanthropic efforts to concentrate on areas they believe are aligned to their corporate mission, brand values and employee/consumer interest.
The result: corporations make more sizeable, streamlined contributions to a handful of national programs, presumably so national nonprofits can distribute funds to those areas of greatest need.
The approach makes clear business sense. In doing so, though, corporations may be inadvertently disrupting one of the biggest benefits of working with nonprofits: connecting local employees to the communities they serve.
Brands Connecting on a Local Level
Visionary brands willing to break this trend have a huge opportunity to see a massive bump in their customer and employee reputation. Whether it's sponsoring a STEM program with the local Boys and Girls Club or contributing to an organization that supports an environmental clean-up, local philanthropic efforts are a tried-and-true way to connect with communities at the most foundational level. And, in many cases, transform the way people working for these companies in regional offices relate to the corporate vision.
As a board member for the Boys and Girls Club of Lower Bergen County, N.J., we are surrounded by a massive number of corporations and retail chains who were once regular donors. Those revenue streams are now much more difficult to engage due to streamlining at the corporate level. The corporate vision to assist hasn't changed; it's the process that stifles the ability for that community connection and ability to support local youth services or health equity.
We are seeing corporations disrupting the status quo and bucking the trend. Stryker employees volunteer to construct bikes for kids in the club. This CSR program connects with their mission. It directly helps kids in need in their local community.  It also allows Stryker employees to feel connected to the brand and directly see the fruits of their labor.
Another company I represent has an amazing approach that has made a big impact on the local level: matching volunteer hours with funding. How does it work? So, let's say an employee spends five hours volunteering for their local chapter of the Boys and Girls Club. The employee logs the hours with their company, and the company allocates $25 for each hour spent. The employee can then donate that $125 to any 501c3 of their choosing. It's a huge reputational win for the employer and provides a direct way for the employee to drive funding resources to the community organization they care about.
Bottom line: National corporations have a golden opportunity to enhance their reputation by supporting local nonprofits. By aligning with organizations that reflect shared values and finding ways to connect local employees and resources with the service organizations in local communities, corporations can make a huge reputational impact without much additional corporate "lift."
This straightforward approach delivers tangible rewards as it makes a genuine impact on real people's lives.
Jon Hendl is Managing Director, Corporate Practice at MMC.