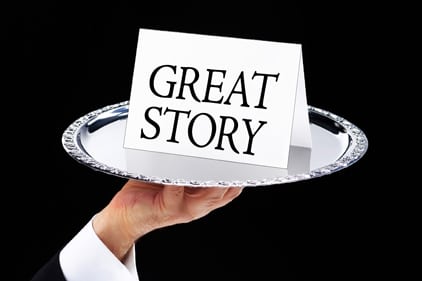 Brevity, timeliness, preparation and trusted media contacts were mentioned as tactics and best practices during the PRNEWS Media Relations Summit last year. They are summarized below. [This year's Summit features an interactive pitching workshop on Dec. 12 and a pitching panel on Dec. 13.]
Hit or Miss: Mass distribution, or the scattershot approach, of distributing press releases seldom works, several panelists said. Sending a pitch to a few, select reporters is superior to a mass mailing. It's a prime example of less is more. Instead of blanketing media with your news, "find out the name of [a] reporter, producer or editor to ensure you are connecting with the right person," said Allison Kodjak, health policy correspondent at NPR.
Who's Talking? Who makes a good spokesperson or subject-matter expert? The executive who is ready to field media questions and can adapt to the print and on-air environment.
Consideration should be made for spokespersons who can connect with the media outlet's audience. For the Washington Informer, a newspaper targeting African-American audiences in the Washington, D.C. area, publisher Denise Rolark Barnes wants PR pros to offer African Americans who are experts on issues that are pitched. "It makes a difference when our readers hear from experts who look like them," she said. Consider that same concept for niche media such as those targeting Latinos, LGBTQ, Asian Americans and women.
If you need to get an executive more comfortable articulating your brand narrative to the media, have a spokesperson write "an op-ed, letter to the editor and commentary," said Suzanne Ffolkes, CCO at The Optical Society.
Right on Time: If an issue is hot, be flexible enough to pitch your organization's take on the topic. Don't fret if you are not considered right away. There is a chance the issue will remain newsworthy into the next week. That means fresh perspectives and voices can work for you. Still, speed is key. Journalists won't wait for you if you're not "able to move things quickly inside of your organization," so you receive approval to make your pitch, said Jayne O'Donnell, a reporter at USA Today.  If you work at an organization where you must go through layers of approvals before executing a pitch, try to get those hurdles approved in advance.
It's Called Media Relations: Not enough can be said about getting to know people in media. "I'm basically a cyber-stalker," said Jen Warren, director of global communications at Belkin. Monitoring the social media presence of key media contacts will give you an idea of the issues they are covering. Raise your profile as the person pitching by commenting on coverage from key media contacts. Further, through social media you can track the media coverage of your organization's competitors. Ideas come from everywhere.
More Pitching Tips:
Keep your pitch short and clear. Think old-school Twitter and its 180-character limit. Follow the lead statement with bulleted, key pitch-worthy points.
Supplement your pitch with new, credible data.
Don't assume reporters are familiar with your organization, no matter how well you think it's known. Avoid acronyms and lingo. Ensure journalists know where to find your organization on social media.
Don't ignore weekly publications. They tend to take deeper dives into issues as opposed to time-sensitive topics of the day.
Brenda Siler is director of media relations, 2020 Census, for Carol H. Williams Advertising. She was the first person of color to serve as international chairperson of IABC. Follow her: @bcscomm