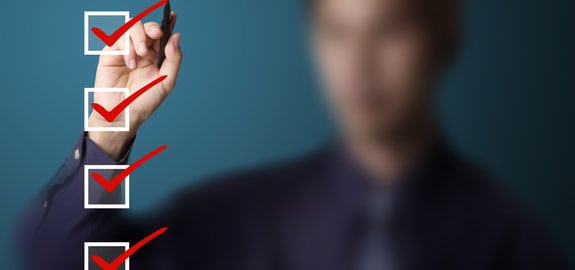 When it comes to SEO, there is plenty that you don't have total control of: how much engagement you're getting on social media, how many high-profile sites are linking to you, and so on. But while you work on those factors (and you definitely should be!), there are steps you can take to ensure that your own website is optimized and that you're not getting in your own way.
At PR News' recent Boot Camp: Google for Communicators at Washington, D.C.'s National Press Club, Kristen Ferrer, senior director of digital brand at The Washington Center, cautioned attendees not to try to game the system with keyword stuffing or other such old-hat (and black-hat) shenanigans: Google is wise to them. Instead, she offered a comprehensive onsite SEO checklist to work through with your developer:
Titles are unique for each page? Title length is between 50–65 characters?
Description tag is between 150–160 characters?
Description tag is not keyword stuffed & is unique?
Permanent link structure (URL) format?
Proper use of Heading Tags (H1, H2, H3..)
Content on the web site is fresh? Updated regularly?
Content length on post pages?
Internal linking – Do you link internal pages?
Internal linking – Use of anchor text (is it varied?)
Is there an ALT tag for all images?
Are image file names descriptive?
Image file size is optimized?
Code minimized?
Use of media queries/responsive design?
Blog comments have the 'nofollow' tag?
External links have the 'nofollow' tag? Banner ads have the 'nofollow' tag?
Are pages with duplicate or no content, noindex and nofollow (or use canonical urls)?
Too many ads above the fold?
Checked for invalid use of 301 and 302 redirects? Site checked for broken links?
Page speed: Average time to load home page?
Page speed: Average time to load other pages?
Is there a user sitemap (html) in the main menu?
Is there a 'related posts' section below each detail page?
Is there an About, Contact and Privacy policy page?
Is there a breadcrumb on all pages?
Is there a custom 404 page?
Ferrer also encourages you to conduct an audit on your site, addressing questions such as: Do you rank on the first three SERPs for key words and phrases? Is your site mobile-friendly, and does it load in under two seconds? Does a large percentage of traffic come from organic search?
A final caveat: though these items are all important, don't focus too much on technical SEO at the expense of other efforts. Google's ultimate goal is to produce the most helpful results for their users, which means that sites people are using, sharing and engaging with are most highly valued. Right now, technical issues can get in the way of sites being purely ranked by those metrics, but as Google's algorithms evolve, it will only become more important for you to have genuinely useful content and and a good user experience.
Follow Kristen: @Kristen_Ferrer
Follow Ian: @ianwright0101