PR pros and communicators of all stripes get paid to build the public profile, enhance the reputation, engage influencers and drive positive business growth for their brand or clients. They consider—or should consider—the age-old WIIFM (what's in it for me?) question from the perspective of their target audience for all of their communications initiatives.
In short, they give, give, give on behalf of their brand and their brand's audience. Little time is left for asking themselves the WIIFM question. Yes, they get paid and, yes, the work is varied and challenging. But how often do they focus their communications skills on building their own public profile and enhancing their own reputation? What are they doing to make influencers of themselves, and would they know where to start?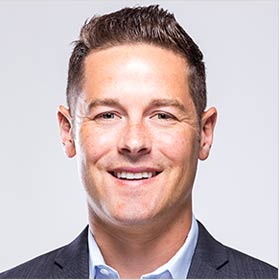 "There is a lot to becoming an influencer that most people don't know," says John Lincoln, author of "Digital Influencer: A Guide to Achieving Influencer Status Online" and the keynote speaker at PR News' Digital Summit, which will be held at the Hyatt Regency Huntington Beach Resort and Spa on Feb. 24. "And I'm not going to hold anything back for Digital Summit attendees."
As part of his presentation, Lincoln, who is also CEO of Ignite Visibility, will break down specific steps to take for communicators who want to become online influencers. Here's what months 1 and 2 look like for incipient influencers:
Month 1
Determine your goals
Determine who you need to influence to accomplish your goals
Determine where these people spend time online
Create personal guidelines for how you want to interact online
Determine how you will publish (blog, video, podcast). This depends on the type of content your demographic likes to digest.
Set up social media profiles where your demographic spends the most time
Start your own personal email list (add family, friends, clients, etc.)
Start doing a little pitching for yourself (Help a Reporter Out)
Start building a list of sites and media contacts where you might want to publish one day
---
In addition to John Lincoln, speakers from TOMS, Yelp, Northrop Grumman, Certified Angus Beef, eHarmony, Bill & Melinda Gates Foundation, UC Berkeley, the San Diego Zoo, tronc, Los Angeles Tourism & Convention Board, Boingo Wireless, DocuSign, Hotwire PR and Hotel del Coronado will be featured at PR News' Digital Summit Feb. 24 in Huntington Beach.
---
Month 2
Create an editorial calendar
Publish content two to four times a week on your chosen platform
Start sending out emails once a week
Update your social media profiles daily
Interview other people for your blog, podcast, video show (This makes it so you can get in front of anyone!)
Mention other people in your content marketing and email them and let them know
Keep responding to HARO and add more contacts to your media list and start pitching them guest post ideas and stories
"I'll be sharing my own road to success at the Digital Summit," says Lincoln. "But, most importantly, I'll be teaching others how they can become influencers themselves, from defining their business or personal mission to targeting other influencers and working with them to build their own platform."
Follow John Lincoln: @johnelincoln
Follow Steve Goldstein: @SGoldsteinAI