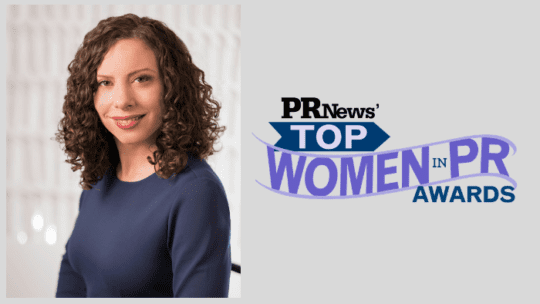 Each year, PR News celebrates its list of Top Women in PR, an elite group of communications professionals who have spearheaded highly successful campaigns and initiatives in recent months. They've also mentored colleagues, made innovative changes to their team structure and ideated some of the most creative PR plans in the business.
Winners are judged based on their campaign objectives, successes and ROI over the last year, as well as their overall influence within their organizations and the PR profession at large. PR News' 2019 Top Women in PR will be celebrated at a luncheon ceremony on Jan. 25 at the Grand Hyatt in New York City.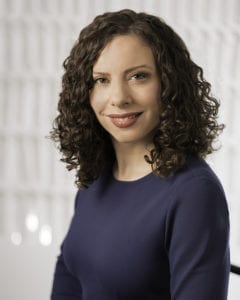 So, what does it take to be a Top Woman in PR? PR News sat down with 2019 honoree Kristina Adamski, vice president of corporate communications at Nissan North America, to learn about her approach to media relations and hear her top pointers for aspiring leaders in the field.
PR News: What are the top PR trends for 2019 that communicators need to be aware of? What skills will they need to hone?
Kristina Adamski: To me, storytelling is a particularly important part of PR, and I believe that skills that help with digital storytelling—whether it's video production, asset development or the ability to translate a story to resonate on a digital platform—will serve communicators well.
PR News: How do you think women can continue to support each other in dominating the PR space? What's your advice for new female PR practitioners starting their first jobs in PR?
KA: An important part of career development for anyone in PR, and particularly for women, is mentorship. At earlier stages of their careers, women should seek out other women to act as their mentors. Once they've grown in their careers, they can pay it forward by acting as a mentor to other women.
Recently, several other female executives and I formed a mentoring group at Nissan, which meets monthly to network and discuss current challenges, while mentorship opportunities are provided to members of the group. This has helped to create a support network for women at Nissan.
My advice for new female PR practitioners is to travel whenever possible. Early in my career, I jumped at the opportunity to take an international assignment in China, and I firmly believe that this assignment gave me a work and cultural experience like none other, which helps to set me apart from others in the field. Even if work-related travel isn't an option, personal travel, whether internationally or domestically, will help to broaden your perspective and think differently.
PR News: You've driven creative media coverage for Nissan, landing placements on door durability and car washes, to name a few. How have you enticed journalists with stories that may not, at first glance, seem like Page One news?
KA: When developing our enterprise storytelling ideas, we identify a target journalist up front and look at the story from their perspective and that of their readers, asking ourselves how we can tell the story and what assets we can provide to make it relevant to that audience.
In some instances, it may be developing a fun infographic or a snappy video to share alongside the story, and other stories may call for providing some interesting data points or access to a subject matter expert. Our relationships with media are also crucial—we know what our journalists are looking for, and they know that we make every attempt to come to them with relevant, interesting stories with their audiences in mind.
PR News: How have you integrated events like auto shows and product launches into your media relations strategy?
KA: These events are an opportunity to reconnect in person with key journalists, whether it's discussing the latest industry news, catching up on personal lives or soliciting feedback on a recent story or pitch. Live interactions go a long way in making periods of email and phone-only touch-points more effective. We make these events as beneficial as possible for journalists, providing them with access to subject matter experts during the event, delivering product information ahead of time or ensuring a journalist producing a broadcast piece has special access to a certain color vehicle.
What's your top piece of advice for aspiring Top Women in PR?
KA: My advice for aspiring Top Women in PR is the same as for women just starting out in PR—travel as much as you can. Use every trip, whether business or personal, as an opportunity to grow, learn and change your perspective. If you have the opportunity to take an international assignment, do it—the experience you'll gain will be invaluable.
Join PR News Jan. 25 at the Grand Hyatt in NYC to celebrate the full class of 2019 Top Women in PR.