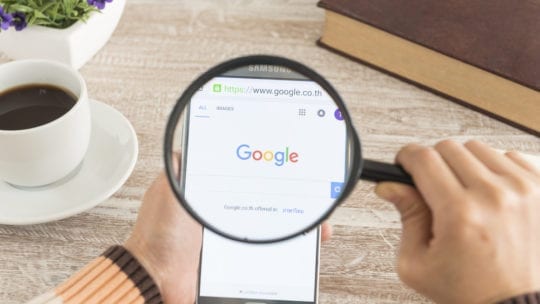 If 2018 brought about a social media reckoning for communicators, Google got off considerably easier than some of the other "Big Five" tech companies like Facebook and Amazon. During any other year, the scandals that have hit Google—from cries of employee discrimination to claims that its search engine suppresses conservative news—would have been enough to do some reputation damage. But when a new Facebook data scandal seemingly hits every week, suddenly Google building a surveillance-ready search engine in China doesn't seem as big of a crisis.
PR News recently spoke to several experts on their predictions for 2019, and a consistent theme emerged around how trust and transparency should be burned into the mind of every communicator. While it's tempting to call 2019 the year of trust, we'll have to wait and see. Still, those who make sure that trust and transparency is at the core of their brand identity will likely see many happy returns.
To that end, Google started the year off by announcing two features—one that just launched and one that's rolling out in July—intended to help repair trust and improve the experience for end users. As it turns out, they're both tremendously valuable tools for communicators, too. Let's take a look.
The new "your related activity" feature can keep your dated content relevant
On Wednesday, January 9, Google launched a new feature on its search engine, which the company says is accessible via its mobile website and app in the US. This "your related activity" feature seems simple on the surface—a new window pops up showing links similar searches that a user has made. Users who are signed in to their Google accounts can instantly view previous searches they've done related to the most recent search. If you searched for crisis management tips, then did a related search at a later point, Google would show you your prior searches, along with relevant page links from your past. Users have the option to flag a page for later, too.
While the specifics of how this will affect keyword ranking for SEO are not yet known, this tool circumnavigates any drama or contest around page rankings by curating a user's relevant search history right at the top of a new search. Communicators can clearly benefit from this new feature, as it brings a link to your page back to a past site visitor long after they have left. This is a particular revelation for those in the news business, who capture attention spans in the moment but don't excel at producing evergreen content. Learning how the tool works can be a key strategy toward extending the life of time-specific content that seems to have an expiration date.
Chrome's upcoming ad blocker will roll out a new global standard for best advertorial practices
Google also announced that an updated version of its Chrome web browser will roll out globally on July 9 with a new ad blocker, which the company has been testing but has not since made standard. Last year the company joined the Coalition for Better Ads, a group that conducts research and proposes specific standards for how the industry should improve consumer ads. In February, Chrome started blocking the more problematic ads on sites that don't comply with the coalition's standards. After the Coalition for Better Ads announced this week that it is expanding its standard beyond North America and Europe to the whole world, Google started following suit. The launch of this new Chrome browser in July will mark the final rollout of these standards.
This should matter to communicators because of Google's massive share of voice. Whether or not you've heard of the Coalition for Better Ads prior to this story, they'll soon be the driving thought leader behind one of the most popular web browsers in the world. This means that if you're using any of the ads it considers a violation of those standards, your dollars are basically being flushed down the digital toilet.
On desktop, the coalition has banned pop-up ads, auto-playing video ads with sound, countdown splash ads that block a user from going into a page and large sticky ads. On mobile, there are eight types of banned ads: pop-up ads, countdown splash ads, splash ads, ad density higher than 30 percent, flashing animated ads, auto-playing video ads with sound, full-screen scroll-over ads and large sticky ads.
One easy fix to see if your page is using any of these ads: Google's own Abusive Experiences Report. Share this with the administrator of your sites, and if any issues are found, they will have 30 days to fix them before Chrome starts blocking those ads on the site.
Follow Justin: @Joffaloff