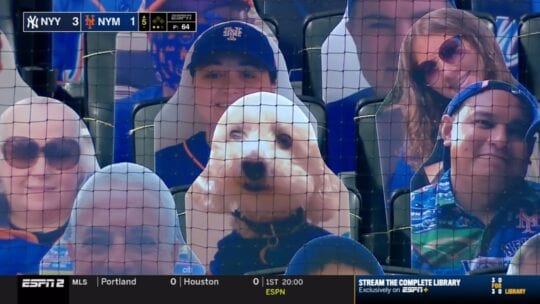 Americans realized the seriousness of COVID-19 in mid-March, when the NCAA cancelled March Madness for the first time since its creation in 1939, and the NBA suspended its regular season. Major League Baseball also suspended Spring Training with an initial decision that its opening day would be delayed two weeks.  
Here we are, little more than four months later, with fans eagerly anticipating the start of baseball's regular season today. While sports may seem a frivolous priority for some, for many fans in this country, of baseball in particular, the game provides a comfort of routine and a celebration of summer. With not much to celebrate throughout the first half of 2020, Americans certainly are welcoming any kind of distraction. 
MLB is not the first major league sport to return since the coronavirus. In other countries, soccer and baseball have returned, and here Major League Soccer began a tournament-style competition for the league July 8. However, with a wider viewership thanks to lucrative national and local TV deals, more Americans will be able to view and access MLB games, putting all eyes on the return of what many call "the national pastime."
The delicate messaging surrounding "Opening Day" will be something to acknowledge, as the game will take on a shape many have not seen. Fans will watch how players celebrate, if they are masked in the dugout and kneel during the National Anthem. It will be interesting to see if intense scrutiny or overwhelming welcome will be the result of tonight's debut. 
Bringing in an Expert
The media, teams and MLB sponsors seem to be acknowledging and embracing this. For tonight's opener between the World Series-champion Washington Nationals and perennial favorite New York Yankees, the Nationals invited Dr. Anthony Fauci, director of the National Institute of Allergy and Infectious Diseases, to throw out the ceremonial first pitch.
Dr. Fauci remains one of America's most trusted sources on everything coronavirus. The message seems: 'Hey, it's ok to do this. I'm here. I approve.' The pitch serves as sort of a blessing to move forward with the season. It will be interesting to see if Dr. Fauci wears a mask or gloves on the mound.
Baseball's Healing History
MLB Network released a three-minute and 47-second video on social media this morning, honoring the new Opening Day. Narrated by actor and baseball nut Jon Hamm, and written by Sports Illustrated's Tom Verducci, it acknowledges the historic significance of continuing the game. The video elegantly embraces prose from Robert Frost: "Pitchers and poets both have their moments. The intervals are the tough things." 
The video highlights the 1918 World Series played during World War I, and FDR encouraging baseball through World War II. Mentions include the return to baseball in New York City after 9/11, the Boston bombings (2013), and in Houston after Hurricane Harvey, in 2017. Throughout the touching video threads the message that no matter what the scenario, baseball always returns when America needs a reprieve most, and encourages a spirit of hope. 
Welcome back, old friend. It is so good to see you. #OpeningDay

🖊️ Written by Tom Verducci
🎙️ Narrated by Jon Hamm pic.twitter.com/wO1R01rWrG

— MLB Network (@MLBNetwork) July 23, 2020
Engaging the Fans
Any viewer who has watched exhibition games over the past weeks, notices many things are different, but in that difference lies an opportunity for brands and teams to try innovative ideas to elevate the fan experience. Even though the stands are empty, several teams including the New York Mets and Chicago White Sox, filled seats with cardboard cutouts of fans. The "Take a Seat" program at Citi Field in New York allows fans to purchase a seat for $86 showcasing their likeness. Logos and promotional symbols are not allowed. However a dog head was seen amongst the crowd during an exhibition game. 
Close to 5,000 people purchased cardboard cutouts of themselves for @Mets games at Citi Field this season.

One person bought a cutout for their dog and it's pretty great. pic.twitter.com/8f1XJjie3h

— Avish Sood (@AvishSood) July 19, 2020
In Philadelphia, the Phillies will showcase cutouts of health care workers from local hospitals and healthcare systems. 
If anything, the return of sports, while posing risk, can provide the country with a welcome distraction and something to cheer. How fans accept baseball's return may provide learnings for the NBA, NHL and NFL, which are coming down the pipeline in the next few weeks.
Nicole Schuman is a reporter for PRNEWS. Follow her @buffalogal