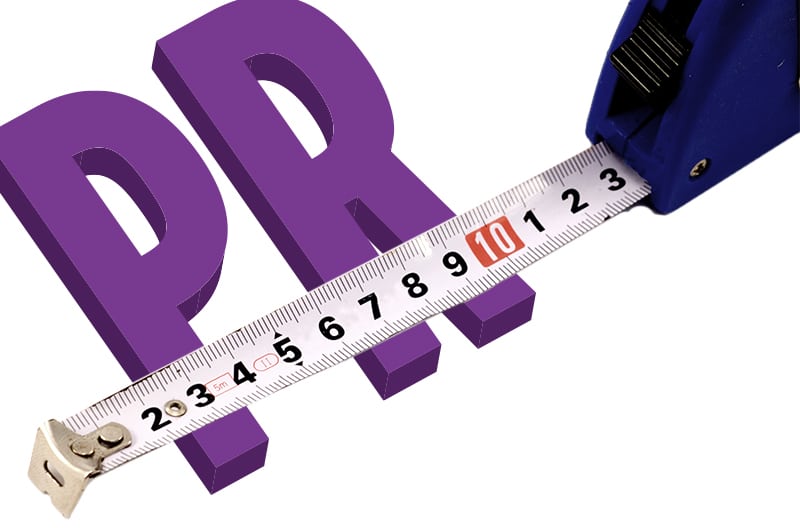 Contrary to what some believe, options for measuring the effectiveness and outcome of a company's PR efforts are numerous. However, much of measurement boils down to your goals and what are you trying to achieve.
There are many tools you can use to measure, but if you don't know what you're looking for, you can't measure much of anything important.
This is why before measuring it's critical to agree on what success will look like for the PR effort you are undertaking. Is the goal of your work to raise awareness about an initiative? Does the C-suite have sales leads targets or ROI metrics in mind?
Below are tips on some of the most effective ways to measure PR outcomes:
Utilize New Software Tools
Find software tools that will provide the data you seek. Some tools look for coverage, others are used for social amplification, reach, and sentiment.
A few favorites include Meltwater, Onclusive and Cision's Trendkite. These are three of the back-end solutions many PR pros rely on to pull data. Depending on what you want to know, your choice of tools will change.
The best advice is to do your research. There are a lot of similarities between these options. Depending on how you want to report data and what you want to report, taking the time to find the right tool is worth the investment.
Ad Value Equivalent
While many if not most PR pros discount AVEs, you still find old-school executives who believe that earned media can equate to ad dollars. For the most part, AVEs have been dismissed because advertising and PR are distinct media. Ad content is paid for and the person/company buying the advertising is in control.
PR is not free advertising, of course; much time, effort and budget go into a PR strategy. It is the PR pro's role to educate executives on what PR is and is not. This includes explaining to executives why AVEs are out of favor.
Or, you can use AVEs, but mix them with more reputable measurement data. PR can offer high value and increased visibility, which can lead to greater awareness and sales. There are appropriate metrics that demonstrate the effectiveness of PR.
Traffic to Your Website
Something as simple as measuring how press hits are driving traffic to a website is important. It's equally important to know which press hits drive the most traffic to the site.
Also, you want to understand where visitors go on the site after they land from a press hit. Are people going to one page more than others? Clicking on a key area of your site more than others? These are the things you need to measure. Google Analytics is your friend!
In the end, there's no single, correct way to measure PR success. Use multiple solutions to measure any and every element you can or should, based on your business objectives.
Nicole Rodrigues is CEO, NRPR Group