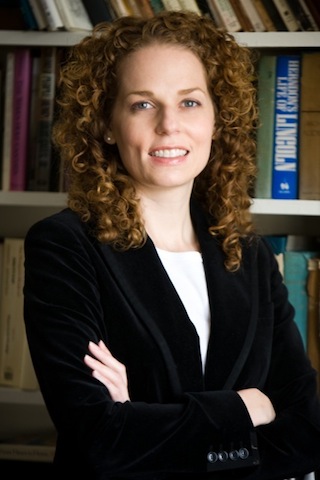 Laura Gross
As public relations professionals, we wear many hats—strategist, writer, spokesperson—and often times, we're tasked with managing a media event. Whether it's a large convention with hundreds of journalists or a press conference with a dozen reporters, meticulous planning is crucial in order to ensure your organization's message is clearly conveyed. If you fail to plan appropriately, your media event could turn from an opportunity to build your brand into a public relations nightmare.
Having worked as a public relations specialist for nearly 20 years, I've managed media logistics at events attended by presidents, heads of state and royal families, but also for leaders of small businesses and non-profits. I've learned that no matter how large or small an event, there are six simple steps to take that will set your organization or client up for success.


Develop clear messages and prepare for the worst: Sit down with your client or communications lead and determine what news they want to communicate. Based on their requests–and your media expertise–create several key talking points that spokespersons can use, whether at a large convention or small press conference. Many PR professionals skip Q and A documents, but drafting these is crucial. It's important to think like a journalist, and anticipate any negative questions that might arise and draft appropriate answers.

Make sure all of the necessary equipment is in place: Between drafting talking points and managing RSVPs, it's easy to let equipment requirements slip your mind, but this is an absolute priority. There are several items you should have on hand, whether planning a large or small event. In order to facilitate noteworthy photo-ops, bring along a step and repeat banner with your organization's logo. If you're expecting photographers, provide a riser with good visual access, and if reporters plan to file on-site, establish a wireless network and share the name and password. Depending on the scale of the event, there are other things to consider–from reserving space on the riser for prime media to securing satellite truck parking.

Create a detailed press check-in system: As RSVPs start to pour in, log each e-mail address—you'll need these later when you send event reminders and press releases. This is also a great way to build your media lists. Once you arrive at the event site, create a noticeable press check-in area. Set up a table and bring a computer or iPad to track guests electronically, or simply print a list and store it on a clipboard.

Chat with each journalist as they check in—this helps to build relationships, and you'll need to clearly recognize them later at the event. Also, depending on the size of your event, it's helpful to have credentials that identify members of the media with their name and organization.


Distribute press kits that the media will want to use: There are typical items to include in a press kit: Fact sheets, press releases and event schedules, but with the emergence of digital media, you must think out of the box. Consider creating an interactive press kit on a jump-drive. Include all of the traditional materials, as well as photos and videos to make filing the story easier for reporters. It's also useful to order jump-drives with your organization's logo and Web address—this will come in handy when journalists re-use the jump-drive.

Introduce members of the media to the right people: Since you spoke with reporters at check-in, you can easily identify them. Now introduce them to your spokespersons so they can obtain direct quotes or ask questions. Make sure your spokespersons have business cards on hand to distribute to journalists. This serves two purposes. First, if the reporter has a follow-up question, they know exactly whom to reach. Second, if the journalist later needs a quote for a related story, they have your spokesperson's contact information.

Follow up with key information that wasn't presented: As a PR pro, you know that follow-up e-mails and calls are essential. The same holds true after hosting a media event. You can simply send an e-mail thanking a reporter for attending, but I prefer to follow up with information that wasn't presented at the event. This conveys to the reporter that you truly care about their story. In my experience, the reporter will appreciate the initiative, and this will lead to strong relationships with the media in the future.

Laura Gross is the founder and president of D.C.-based public relations and event planning firm Scott Circle Communications. She can be reached out lgross@scottcircle.com. You can follow her on Twitter at @lgross.