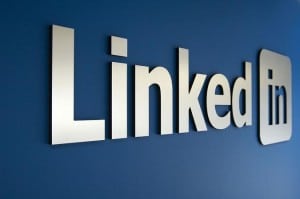 With the rise of social-media communications, PR execs work a lot more closely these days with the advertising industry on strategic marketing efforts.
Now they have another opportunity, thanks to a new program that LinkedIn just rolled out today.
The program, called Sponsored Updates, enables companies and other organizations with company pages to pay to promote their content to LinkedIn users who don't follow their specific page.
There are now 3 million company pages on LinkedIn, according to David Hahn, VP of product management for the network.
He described Sponsored Updates in a company blog post:
"Marketers are increasingly leveraging content to inform, educate, and inspire their current and prospective customers. But the high quality content they've produced—slideshows, articles, videos, and whitepapers—does not always achieve enough reach and engagement on their own channels. With Sponsored Updates, marketers will be able to distribute this content directly to relevant professionals in a place their customers and prospects are already consuming professionally relevant content. Marketers can target Sponsored Updates to any segment of our premium audience based on professional profile data across more than 225 million members."
Hahn added that Sponsored Updates can be seen on desktop, smartphone and tablet devices and will clearly be marked "sponsored." The updates will appear in the member's homepage feed along with the organic posts from their network and the companies they follow.
Initial customers include Allstate Insurance, Charles Schwab & Co., General Electric, Nissan Motor Co., The Weinstein Co., and The Wall Street Journal.
The debate about which marketing discipline "owns" social network communications—PR or marketing—will evolve, of course.
But, increasingly, clients don't care who owns social media. Clients want results and hard numbers that speak to the value of social channels.
LinkedIn's Sponsored Updates is another opportunity for PR and marketing to play to their individual strengths, find ways to work together more effectively and demonstrate that value.
Julie Inouye, head of product PR at LinkedIn, will be a speaker at PR News' Next Practices PR Conference, which takes place Aug. 6 at the Westin San Francisco Market Street.
Follow Matthew Schwartz: @mpsjourno