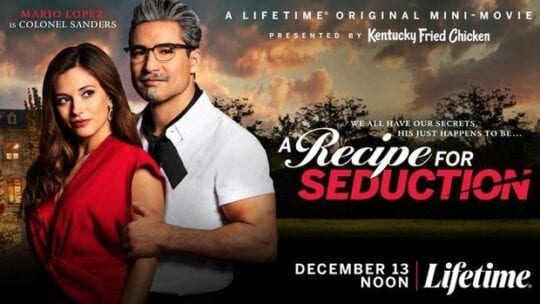 It's the last month of 2020, but that's not slowing big-time fast-food marketing campaigns. If anything, it might ignite chains' last gasp for relevance, and, of course, sales, before the year closes. 
Just in the past week we've seen an emergence of fun and unique campaigns that many consumers may still be talking about as the calendar turns to 2021. McDonald's, KFC, Chipotle and others continue to stretch the boundaries of branding genius. 
The McRib is Back (Again)
No fast-food item has gained more infamy for its continual re-release than the McRib. And no one can continue to reinvent itself better while successfully harnessing McRib madness than McDonalds. 
The United States hasn't seen a McRib release since 2012, so you better believe this one is special. Not only did McDonald's plan to give away 10,000 free McRib sandwiches through social media with the hashtag #Shave4McRibSweepstakes (in a nod to Movember), it also created a surprise and delight campaign with some digital magic on Twitter. 
McDonald's utilized Twitter's branded Likes feature on posts. When users clicked on the Like (heart) button on a McDonald's McRib post, the heart turned into a mini McRib emoji. 
ppl don't believe me that when you like this tweet a #McRib appears

— McDonald's (@McDonalds) December 7, 2020
Other brands successfully implemented this feature in 2020, including Disney's The Mandalorian, which revealed a mini "Baby Yoda (now Grogu)," as well as NASA, which featured a rocket. The NBA's version offered a bouncing basketball when the league returned after its COVID-19 break earlier this year.
KFC, A.C. Slater and Lifetime
If one were to pick a prime marketing partnership between household name brands, KFC and Lifetime might not be the first pair that comes to mind. Throw original "Saved By The Bell" hunk Mario Lopez in the mix and we've got ourselves—a movie? 
Why yes, KFC announced the premiere of "A Recipe for Seduction" on Lifetime, Dec. 13, featuring Mario Lopez as Colonel Harland Sanders. KFC, in a release, said the original mini-movie provides "a perfect distraction from all things 2020."
"Lifetime is the perfect holiday home to bring this spicy, unexpected tale to life," said David DeSocio, EVP, ad sales marketing and partnerships, A+E Networks, which is Lifetime's parent. "Through a terrific cast, and with a wink to the unique sensibilities celebrated in Lifetime movies, this co-production spotlights each brand's POV and marries them in a fun and authentic way. A+E Networks delivers custom creative that our audiences and clients love."
There's nothing like a unique pairing to pique an audience's interests. 
Show Your Colors
And for fast-food super-fans looking for cozy respite, brands have again embraced online gift stores this year. Perfect for the super-fan in your life. 
Not only do brands like Chipotle and White Castle get the benefit of basking in the holiday gift-giving PR wave, but true fans will be wearing these items all year. And that Chipotle beanie can get a lot more advertising longevity than that 10-second YouTube ad. 
Nicole Schuman is a senior editor for PRNEWS. Follow her @buffalogal