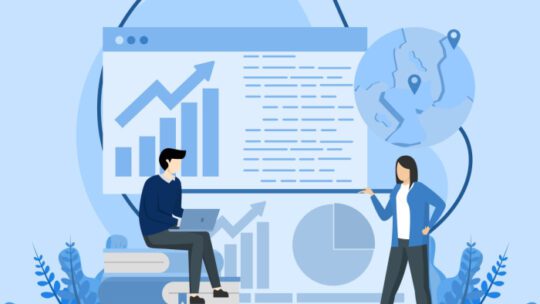 PR is a dynamic, constantly changing industry, and PR pros must be adaptable. When you keep your finger on the pulse of PR, what's out-of-date, what's up-and-coming, and what's hot right now will always be in the back of your mind. Having your finger on the pulse of the biggest industry trends will help you make informed, strategic decisions for your clients, and create effective strategies for executing their goals.
These are a few of the most important PR trends to pay attention to if you want to stay ahead of the curve and deliver stellar results for your clients.
Embrace AI
AI is here to stay, and it will be a huge part of the future of PR. AI can be used to generate content and pitch ideas, proofread communications, monitor your clients' media mentions, and more.
Keep in mind that AI should only be used as a jumping-off point in your writing — all of your pitches need a human touch. Every bit of content and information AI gives you needs to be manually fact-checked and heavily edited (and personalized!) before you send it to a media contact or your client.
No AI program could ever fully replace you as a PR pro, but you can use them to your and your agency's advantage.
Truly Commit to DEI
Audiences want to see a true commitment to Diversity, Equity, and Inclusion implemented at every level of your client's business — from their marketing and social media to their C-suite and entry-level employees. Gen Z is especially looking out for DEI as they choose which brands they want to support as adults.
This is a great chance to reflect on your agency, too. Consider DEI as you hire new team members or freelancers and make sure there's space for everyone to contribute.
Use Data to Drive Your Story
Journalists want to see clear statistics and trend data that are relevant to their audiences. This information can come from published niche studies or brand-led market research on a particular topic done by your client.
But you can't rely on stats alone. You need to tell a comprehensive, engaging story with that data — one that ties into your niche's specific trends or current events. Stories that feature surprising insights or exclusive data are the most interesting and successful with journalists. Then, tie it back to your client by outlining how their products or services solve the issue, or provide your media contact with an in-house expert who can elaborate on the findings.
Use Substack to Connect with Journalists
If used effectively, Substack can help you extend your media reach, get your clients in front of new eyes, and land high-impact features.
Substack can be used to develop stronger relationships with journalists and editors in your niche. It also makes it easy to stay up-to-date on news in any industry, expand your media lists, and jump on last-minute pitch opportunities that are shared exclusively with newsletter subscribers.
The future of PR is constantly shifting, but that doesn't mean you can't prepare for it. Simple tweaks to your existing strategies will help set you up for success as the industry changes.
Jen Berson is President & Founder of Jeneration PR and Jeneration Academy.