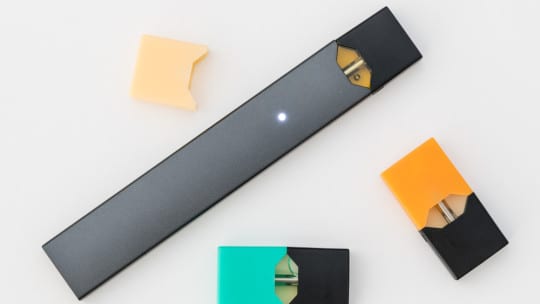 There's a phrase taught in writing classes across the land, intended to prevent overly expository writing when a simple description of scene or action will resonate with readers much more: "Show, don't tell."
This same phrase should be applied to PR. It's one thing to hear a brand speak out on its values or CSR initiatives, and another thing entirely to see the brand actually follow through on them.
When there's a disconnect between words and actions, the public can tell. This is why trust in Facebook has declined so rapidly, as the platform has pledged to curb predatory, treasonous behavior from certain advertisers while continuing business as usual with its same proprietary micro-targeting ad tool that was weaponized in the first place. Reforming this ad tool specifically would go a long way, even though it remains the platform's largest source of revenue.
By contrast, vaporizer manufacturer JUUL Labs has gotten out in front of looming regulations on the e-cigarette industry by transforming its brand into stewards of legitimate and responsible vape use. Yesterday, the brand announced it would eliminate almost all of its social media use, save for Twitter, which currently functions not as a promotional outlet, but as an arm of JUUL's brand newsroom. It is also suspending sales of its four flavored vape pods in all of the 90,000+ retail stores that currently carry its products. Flavored pods will only be available through JUUL's website, pending third-party age verification and soon-to-be-implemented two-step verification.
In a statement about this action plan on JUUL Labs' website, CEO Kevin Burns follows the 'acknowledge, align, assure' steps of service to connect brand values to those of the FDA. "JUUL Labs and FDA share a common goal – preventing youth from initiating on nicotine," he writes. " To paraphrase Commissioner Gottlieb, we want to be the off-ramp for adult smokers to switch from cigarettes, not an on-ramp for America's youth to initiate on nicotine. We won't be successful in our mission to serve adult smokers if we don't narrow the on-ramp."
Burns then acknowledges Gottlieb's claim that the brand's flavored pods play a large role in driving youth toward the brand, aligning with this idea and assuring concerned parties that this will no longer be an issue with the ban on retail sales of flavored pods. He goes into a thorough explanation of the online purchasing process for these pods, too, which involves cross-referencing a customer's ID with the public record, making sure they are not buying the pods for someone else by locking billing information to shipping information, and strictly limiting bulk purchase limits.
Burns also acknowledges that third-party generated social media content (posts published by kids vaping) has been inconsistent with the brand's focus on being a legitimate tool for cigarette smoking cessation. To that end, JUUL will stop promoting its products on social media (save for Twitter as a communications portal), and continue to monitor third-party content related to the brand.
"More than 99 percent of all social media content related to JUUL Labs is generated through third-party users and accounts with no affiliation to our company," writes Burns. "Nevertheless, we understand that many young people get their information from social media."
"User-generated social media posts involving JUUL products or our brand are proliferating across platforms and must be swiftly addressed. There is no question that this user-generated social media content is linked to the appeal of vaping to underage users. This is why we have worked directly with social media platforms to remove tens of thousands of inappropriate posts."
JUUL's decision to so thoroughly overhaul its product distribution, and communications strategy, is an unprecedented PR move that will likely serve a guidepost for other brands offering products on the cusp of imminent regulation or consumer crises. Getting out in front of regulatory oversight with words and statements is one thing, but acting on those words in a transformative and committed way is another. Show, don't tell.
Follow Justin: @Joffaloff