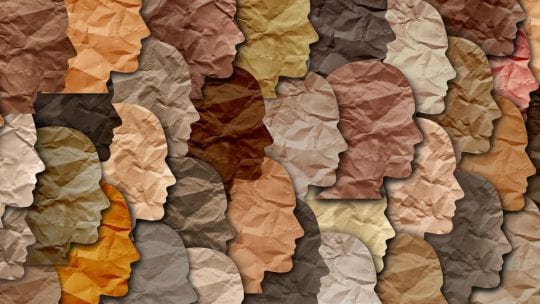 Juneteenth, or June 19, marks the end of slavery in the U.S. It was originally celebrate June 19, 1865, the day when 250,000 slaves in Texas learned they were free. Yet Juneteenth officially exists because of a delay. President Abraham Lincoln signed the Emancipation Proclamation in Sept. 1862. It went into effect Jan. 1, 1863, freeing slaves in rebel states. Unfortunately, slaves in the deep South, including those in Texas, weren't liberated until a bit more than two-and-a-half years later.
Last year, just weeks after George Floyd's killing on May 25, Juneteenth took on meaning for people who'd never heard of it. For example, several companies gave workers the day off. Others marked Juneteenth with messaging, but conducted business as usual.
Some, like Target, paid workers time-and-a-half to work on Juneteenth.
Amazon's Blunder
Online retail behemoth Amazon fell in the middle. Not long after May 25, 2020, it declared it stood with the Black community through "#BLM." In addition, it donated $10 million to justice organizations. Owner Jeff Bezos also took the unusual step for him of sending a memo to employees. In it, Bezos noted he'd cleared his calendar on June 19 and urged other Amazon personnel to do the same, "if you can." The company, Bezos wrote, was offering online learning opportunities. So, "take some time to reflect, learn and support each other," he wrote.
Time, though, is a precious commodity at Amazon. As such, it made the Bezos memo sound at best naïve and tone deaf at worst. Allegations hold that workers lack time for bathroom breaks. (Recently, Amazon admitted some of its drivers lack bathroom facilities, but denied it's a result of a time crunch.)
Most important for this story, though, is that for Amazon's Black staff Juneteenth 2020 was yet another day of work for an hourly wage. The world's richest man, Bezos, did not give staff the day off.
Good Momentum, But...
This year finds a good amount of momentum for Juneteenth. Indeed, social conversations around the day rose 4,000 percent since last year. Moreover, following Senate passage yesterday (June 15) of a bill declaring Juneteenth a federal holiday, the House was expected to follow with a similar vote late today (June 16).
[Update, June 17, 9am: As expected, the House approved the bill last evening, 415-14. President Biden is expected to sign the bill, making June 19 a holiday for federal employees.]
[Update, June 17, 4:30pm: President Biden signed the bill, creating the first federal holiday in almost 40 years.]
However, if you think all is well for Juneteenth, consider the following. Not all companies observe every federal holiday. In addition, most PR pros were reluctant to participate in this article. That indicates Juneteenth as a holiday is a delicate subject. And then there's the poll from a Weber Shandwick unit finding nearly 40 percent of C-suiters think DEI is a waste of time.
Gail Strachan, Ubora Network's co-founder and director of partnerships, believes communicating Juneteenth may be "complicated." While the date "marks a significant acknowledgement of the economic decision that kept African Americans enslaved in the South for two and a half years after the Emancipation Proclamation, it may also be seen as a bittersweet gesture," she says in an email to PRNEWS.
Considering "glaring injustices...still unaddressed, including voting rights, police overreach, suppression of critical race theory education and other systemic barriers," Juneteenth may seem "performative."
Education is Key
For Jenny Wang, a VP at Clyde Group, it's more important for companies to mark Juneteenth internally than externally. Depending on the company, internal communication about Juneteenth could come during a staff meeting or in smaller groups, such as ERGs.
"It's a great time to emphasize education," Wang says, "and to note how much work still needs to be done [on diversity]," she says.
Meredith L. Eaton, North America director, Red Lorry Yellow Lorry, agrees. "It seems that many companies and individuals still don't understand what Juneteenth is all about or why we celebrate it." As a result, "sharing some educational information or resources to help people learn more about it can be a good way to mark the day."
Education also is key for PRSA's CCO Karen Mateo. "It's encouraging to see so many companies recognizing Juneteenth and providing opportunities for employees to learn more about the holiday and its significance in our nation's history," she says in an email statement.
Adds Wang, if a company is not celebrating Juneteenth internally and/or has not done much work on diversity internally, she counsels not mentioning the holiday externally. Words without action, she says, "will ring hollow."
Eaton believes Juneteenth should include reflecting on the company's past and pledging ways to be more diverse. "Concrete ways, not just with empty words." Similarly, she adds Juneteenth communication should acknowledge all facets around DEI, good and bad. "That's the only way to be authentic and meaningful in the spirit of what Juneteenth is all about."
Paid Time Off?
For Mateo, marking the day as a paid holiday with time off is not the only way to show support for what Juneteenth represents.
"More and more, employees are looking for companies to take a leadership position in DEI and to know they belong. Being intentional in your actions is what matters most and there are myriad ways to raise awareness of Juneteenth," she says.
However, last year Nike and Allstate were ahead of the curve. Both gave staff Juneteenth as a paid holiday. They will again this year. So will JCPenney and several major banks, among others.
This year ride-share company Lyft declared the day a paid holiday for corporate staff. Its drivers, though, are considered freelancers, not employees, and won't be paid if they don't work.
Weekend Offers an Out
Of course, Juneteenth falls on Saturday this year, meaning many corporate employees are off work regardless. Some companies and organizations, including PRSA and the publisher of PRNEWS, Access Intelligence, are giving staff off Friday, June 18.
Also important is that with Juneteenth on Saturday it may feel less urgent for companies to decide on making the occasion a scheduled holiday/day off. Actually, businesses have even more time to decide. In 2022, June 19 is a Sunday.
The next time Juneteenth occurs on a weekday is 2023. So, companies could hold off on a decision until then. How will communicators message that a company is not taking off for Juneteenth?
In a cruel irony, the period between now and Juneteenth 2023 is about the same length of time Texas slaves were denied their freedom once the Emancipation Proclamation was signed.
Seth Arenstein is editor of PRNEWS and Crisis Insider. Follow him @skarenstein