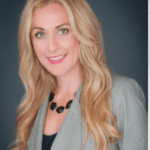 Jess Clifton
U.S. Head of Digital
Edelman
@jessclifton
Jess Clifton is the U.S. Head of Digital for Edelman. In this role, Jess is responsible for scaling and growing Edelman's Digital offering to support the rapidly changing needs of clients, in addition to ensuring all clients receive the full benefit of the Edelman network.
As an integrated marketing and digital veteran, Jess offers her clients a strategic combination of brand and digital strategy, emerging technology, and social savvy to tell stories through the lens of innovation. Notable client partnerships include Activision, Disney Parks, Hawaii Tourism, Petco, PepsiCo, Porsche, Warner Brothers and Volkswagen.
Prior to overseeing Edelman's U.S. Digital practice, Jess served as the U.S. Head of Emerging Specialties where she was focused on building a broader digital portfolio of offerings including influencer marketing, paid media, digital business transformation, analytics, user experience, digital entertainment and social customer care. Jess also ran the LA Digital practice, where she and her team transformed the office to achieve double-digit growth and over 40 awards recognizing leading work in both the public relations and advertising industries.
Prior to Edelman, Jess worked in advertising at agencies including Goodby Silverstein & Partners, Carmichael Lynch, Merkle and FCB.
As a frequent public speaker, Jess has delivered presentations at many industry events including SXSW, DigiDay, Advertising Week, PRNews and more. Jess was recognized by PRWeek in 2016 as "40 Under 40 Innovator in Creativity and Influence" and recognized by Holmes Report in 2017 as "Innovator 25 North America."