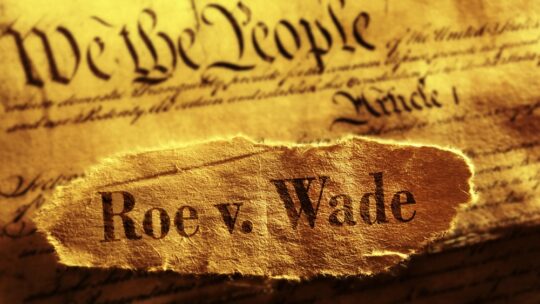 The days of employee communication remaining internal are long gone. You'll be prepared "if you always assume emails will be forwarded externally, internal town halls will be recorded and shared and updated policy handbooks will be leaked," says Aubrey Quinn, COO, Clyde Group.
That said, this week's internal communication hot seat concerns the overturning of Roe v. Wade. The ruling impacts many areas of women's health, which ultimately touches companies' greatest asset—employees. So, if a company hasn't yet made information available to staff, particularly in trigger-law states, the race is on. 
Approaching Internal Messaging
Ultimately, how a company communicates with employees on this issue depends on many variables. For example, some organizations have been very active on social justice issues, which may cause staff to expect quick answers. Ultimately, clarity and consistency are important, Quinn says.  
"Organizations based in, or with employees in, states impacted by abortion laws also have a responsibility, at minimum, to clarify healthcare benefits and what has changed," Quinn says. "Organizations...taking a stand against the Supreme Court decision should be clear about what that means." For instance:
Will benefits change?
Are you re-evaluating and ending political donations to specific candidates?
Will you match employee donations to certain charities?
Are you creating spaces for employees to connect and discuss?
After the basics, consider imbuing all internal communication with empathy. 
"[The top thing that internal communicators should be concerned with right now is] employees and how they're feeling," says Diane Primo, CEO, Purpose Brand Agency. "This is an emotional moment," so PR pros should care about most is "what [employees] must be thinking, what they must be going through. Put yourself in their shoes."
What to Provide
With myriad legal issues pending, many companies are confused about what information employees need. Primo suggests working with employee resource groups to develop a statement. Work with HR and legal for additional resources. Let employees know where resources are housed and that they can access them 24/7.  
"We are at the beginning of what will certainly be a long, confusing, complicated, and litigious period of time," Quinn says. As such, Quinn tells us "we are consulting lawyers" about advising companies located in states with aggressive abortion laws. "We don't know yet exactly how information will be reported to authorities."
In addition, there are questions about how authorities will prosecute and punish those who get an abortion. Quinn adds there's confusion about legal implications for companies that help employees travel to get abortions.
"Talking about healthcare and medical treatments might seem like a company is avoiding a hard topic, when in reality they're trying to protect current and future employees at their organization by carefully choosing what they put in writing."
Avoid Projecting Beliefs
And because healthcare can be confusing and abortion polarizing, Catherine Merritt, CEO at Spool, says internal messaging should be inclusive. Ensure all beliefs and concerns are welcome. 
"Not everyone has the same beliefs and that is okay," Merritt says. Managers and leadership should acknowledge "this is a very sensitive topic [and] that people may have deeply held beliefs." She adds, "they have a right to those beliefs as it pertains to their own bodies and lives."
On the other hand, "we should not assume or attempt to project those [beliefs] onto others."
Some organizations may avoid using the word abortion in messaging. Consider the pros and cons of making that choice.  
An Open Narrative
What several communicators seem to agree on is not banning employee discussion of abortion and related topics. Because almost nothing remains internal, 2019 guardrails Meta imposed banning abortion chats on internal discussion boards made headlines quickly this week.
In an environment where companies are competing for top talent, most, but not all, employees seem to favor a corporate culture where they are trusted to share their thoughts. 
"This would be the absolute wrong time to censor your employees," Primo argues. 
Similarly, avoid going into a defensive mode if an employee disagrees with a company position publicly. Instead, address it internally with the employee, Primo says. If forced to respond publicly, stick to the facts and your position. 
"Everybody is going to have a point of view," she says. "This is the world we live in. We have to come to accept that. The question for a company is what are you willing to stand up for? What are you willing to say? And what are you willing to do? And regardless of that, you may have people who challenge you."
And if you lack a social media policy, now is definitely not a good time to announce one, Quinn says. 
"Hopefully you already have a good" policy and are reviewing it regularly with legal counsel to keep it updated. "If you don't have a social media policy, create one, but don't introduce it during a moment of crisis."
Nicole Schuman is senior editor for PRNEWS. Follow her @buffalogal