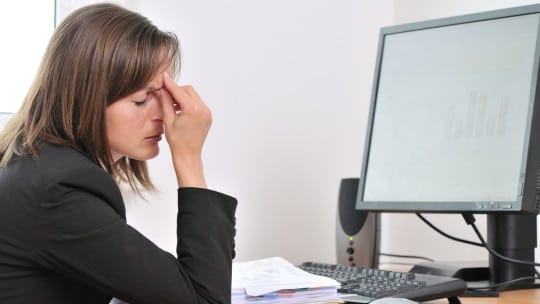 In March and April, many began to settle in to a remote work environment for an undisclosed period. Zoom fatigue (or Zoomed out) entered the workplace lexicon. As quarantine stretched on, people seemed less and less enchanted by virtual happy hours and video call dinners with family and friends.
Subsequently, dozens of articles in mainstream media circulated with headlines like, "How to Combat Zoom Fatigue," "Zoomed out: how can we politely tell people we'd rather not chat?" "All 'Zoomed' out? 6 unconventional remedies for Zoom fatigue," and so on.
While some of the remedies offered in the slew of self-help articles–for instance, avoiding multitasking on video calls, or assertively telling relatives you need a night off from virtual gatherings–the issue is by no means a solved problem, particularly for internal communicators.
As employees and execs increasingly tune out during video meetings and avoid virtual happy hours, the need to communicate office re-openings, COVID-19 health benefits and 2021 planning has not disappeared. Furthermore, when workers ditch video calls for Slack and email, it can be harder to break through the noise if you're seeking responses to internal surveys or RSVPs to town halls.
There's little question as to what is warranted: a novel approach to pulling remote workers out of the digital communication doldrums. As Justin Buchbinder, social media director at FINN Partners, candidly puts it, "This far into the pandemic, the Zoom Happy Hour is so over, and organizations need to get more creative."
An approach that prizes self-care is key. Consultant and longtime agency PR pro Daphne Dickerson says it's important to help employees "remain emotionally connected, yet not feel like we're working 24/7." Dickerson supports mandating time off. "Whether it's just a couple of hours, a half day or full day, vacation time is still essential and employees need the time to decompress," she says.
Empathy should run throughout your internal communication, says Emily Shirden, VP, national and academic health systems at Jarrard Phillips Cate & Hancock. "It's imperative as communicators and leaders to rally around the importance of showing grace, understanding and support for employees, whether they are remote or frontline workers," she argues. And be forgiving, communicating a culture where, "It's OK to have a bad day. It's OK to take a personal day or ask for help."
Sometimes, a small logistical change can make a big difference, says Ciji Townsend, senior manager of internal communications at Cox Communications. "It's important to remember that we don't have to shift all in-person activities to video calls. Encourage your colleagues to schedule a standard conference call if the meeting is recurring and doesn't require Facetime," she advises.
Townsend also advocates for shorter meetings. "Consider shifting what would have been an hourlong meeting to 45 minutes and empowering employees to use the 15-minute buffer to step away from the computer," she says. Likewise, Alex Borchard, director of internal communications, consumer health at Bayer, says her company has designated alternate Fridays as meeting-free. "While it's not always possible to adhere to fully when working with global teams or agency partners, our colleagues use this quiet time to focus on deliverables and catch up without any interruptions," she says, adding that the policy likely will continue post-pandemic.
Dickerson agrees timing of meetings is important. One PR shop has set COVID-era rules of engagement for Zoom or Webex meetings more than one hour: Attendees are strongly encouraged to get up and move around, eat and turn off their camera as needed. "This sets the tone for the meeting and allows everyone to be a little more at ease," she says.
A nuanced approach to existing workplace tools also is warranted, says Buchbinder. "While our tech remains limited, what we bring to the tech can be upgraded," he notes. Townsend suggests leveraging online whiteboards to ensure that video calls are interactive as opposed to "your teammates staring at a screen." And be prepared to set aside more time than usual for internal activities: "The planning and set-up will take more time than just throwing a link into a calendar invite, but that's exactly the point," Buchbinder says.
So, what activities and approaches can help employees fight the slump? Buchbinder, Shirden and Dickerson offered the following list to refresh internal communication as long as remote work remains the norm.
Send colleagues Uber Eats gift cards and host a Zoom Team Dinner.
Try a Zoom White Elephant for the holidays.
Host weekly yoga and meditation sessions.
Institute a monthly book club for those interested in fiction-reading downtime.
Shake up virtual happy hours with the occasional unboxing of surprise-and-delight gifts (goodies might include masks, hand sanitizer, snacks tea and coffee).
Incorporate light moments into routine meetings through whip-around questions, background challenges or games.
Hold holiday-themed competitions, offering gift cards as prizes (e.g. pumpkin carving, tree or cookie decorating).
Follow Sophie: @SophieMaerowitz