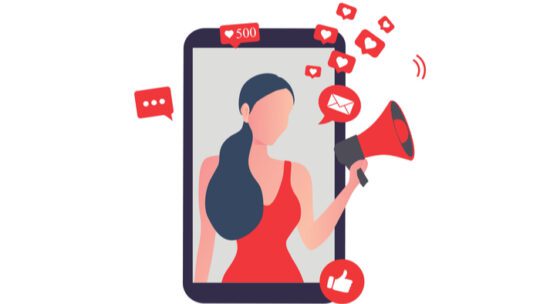 With the Social Shake-Up 2022 coming June 8-10 in Atlanta, we're giving readers and soon-to-be attendees a chance to meet this year's speakers. The Social Shake-Up (SSU) cast is composed of marketing and communication pros who manage social media strategy at top brands, from Walmart, HP, Coca-Cola and more.
In this interview, we meet #SSU2022 speaker Eugenia Johnson, senior PR & engagement strategist at Brunet-García. Her talk at #SSU2022 will focus on how to leverage influencers in public awareness campaigns. In this discussion, we asked Johnson how to choose influencers advocate for them to the C-suite.
Social Shake-Up: How and why are more companies using influencers in awareness campaigns and/or to combat misinformation?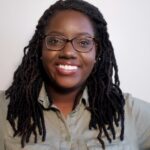 Eugenia Johnson: There are a few contributing factors to the increased use of influencers in awareness campaigns. Influencers are real people first. Authenticity and transparency are always key. Aligning influencers with social issues they passionately care about or have been personally impacted by deepens the trust and respect held among their followers. Since most influencers typically have complete ownership of the creative direction of their platforms, there are fewer external influences controlling their voice, which allows the influencers greater freedom to be real, honest and vulnerable. This is highly valuable to the follower base. Leveraging this social trust factor gives brands and organizations an opportunity to share important messages about social causes and issues that cut through the clutter without all the fluff.
SSU: How do you choose influencers for a campaign?
Johnson: It is important to review influencer profiles and platforms to identify who has a personal story or experience that resonates with an awareness campaign. In addition to demographics, how well do the influencers reflect the target audience? Do they share a similar lifestyle and experience the same challenges? Utilizing macro-influencers (100K–1M followers) and micro-influencers (10K–100K followers) is great because they tend to be more relatable and produce higher engagement. Only work with influencers who find the cause and campaign just as important as you do. This will translate into the substance and quality of content that is created.
 SSU: What are some best practices when approaching leadership with the idea to use influencers in a public awareness campaign?
Johnson: Go beyond vanity metrics and show the value of true conversation. Set clear expectations. While awareness campaigns are more challenging to prove ROI, there are ways to prove impact through engagement metrics, adding a measurable call-to-action, such as a unique click-through link, utilizing video to capture viewer completion rates, and boosting high-performing organic posts to expand impression reach.
 SSU: Are there pitfalls to avoid when working with influencers?
 Johnson: Controversial and sensitive topics require an additional layer of care and preparation. Here are a few recommendations:
Facilitate a kickoff call with influencers and the client, so the influencers can have first-hand background knowledge of the campaign, hear the heart of the client on why they are so passionate about this cause, and truly understand how their voice as an influencer is making a difference in the lives of others.
Prepare influencers with prompts and FAQs to assist followers who may have questions about the topic.
If influencer photos will be utilized in the campaign, have legal review any necessary clauses or disclaimers that must be put in place when discussing sensitive topics.
For more from Johnson, register for the 2022 Social Shake-Up, June 8-10, at the Renaissance Atlanta Waverly Hotel & Convention Center.