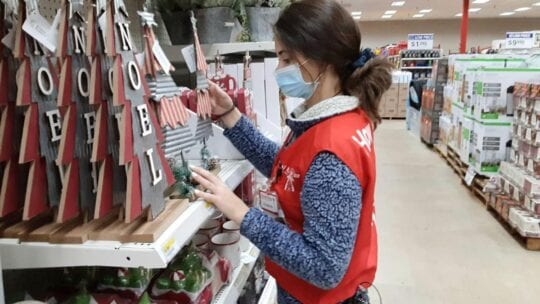 It's OK for brands to feel a bit lost and unsure about navigating campaigns during this unusual holiday season. A global pandemic and polarized social atmosphere will do that.
To mitigate potential losses owing to a lack of hyped deal-hunting traditional on Black Friday and leading up to the holidays, brands are featuring longer, online-driven sales and exclusive deals. On top of everything else, as we inch closer to the end of a stressful year, brands are wary of potential missteps and 'tone-deaf' messaging. Below are several considerations useful for the holidays and throughout the year.
Stay True to the Message
During unfamiliar times, it's tempting to change messaging. Don't.
Instead, when possible, stay close to traditional and authentic messages that customers love. Drastic shifts in message tone or participation in social or political issues in ways that don't align with your values could isolate customers or even bring negative attention. The recent Gap hoodie controversy is an apt example.
Vetting in 2020
With 2020's reduced budgets resulting in less room for failure, if you're deploying influencers and other brand partners vet them more carefully than previously. Here are things to keep in mind:
Prolonged Vigilance
Researching influencers once, prior to a campaign, is no longer enough. Again, this is because the margin for error is so thin. One post showing an influencer engaging in socially irresponsible behavior–such as not social distancing or wearing a mask–could result in controversy. Even in an unsponsored post, if the influencer is an ambassador of your company, the damage could send you into a tailspin.
Look at the influencer's content and check her activity as it's posted. Depending on your products and campaign messaging, you might even want to update the influencer's contract. The contract should define clearly behaviors you want influencers to avoid while representing your brand. As noted above, make sure contracts include public health considerations. In addition, note that influencer contracts are evolving, with the addition of more protection amid the pandemic.
Be Aware of Changing Attitudes
You know the importance of focusing on platforms where desired shoppers are spending the most time (and money). Take a deeper dive into your target audiences and their habits. For example, consumers might be more cost-conscious this year or wary of companies they believe aren't socially responsible.
Listen
Vetting shouldn't be a one-way street. Seek influencer input on your products, messages and audiences. If they struggle to answer, that's a red flag. Ideally, work with influencers who know your products. This is a key to getting relatable posts from influencers customers trust.
Influencers help set the tone of a campaign. If you have doubts about their ability to authentically discuss your products and brand values, walk away from the partnership.
While the pandemic has not been an easy journey, it is very likely that customers, like brands, are feeling a bit lost as well. Spending habits and shopping experiences have shifted. Especially during the holiday season, consumers will crave relatable content and products from brands they love. Evaluating your strategy and shifts in customer behavior make it possible to craft campaigns that will bridge gaps between brands and customers.
Sarah Ware is Co-founder of Markerly