In gauging the pulse of industry, PRNEWS found that one area of major interest at the Social Shake-Up Show in Atlanta last month was influencers: whether or not to use them, how to use them, where to find them, how to compensate them, how to determine ROI and how to ensure compliance with government regulations.
Spending on influencer marketing is estimated to reach $6.5 billion this year, and a survey of nearly 400 PR pros that PRNEWS and Meltwater conducted in January found 82 percent were either using influencers or considering it. Nearly half (49 percent) were using influencers, the survey found (see PRNEWS, Feb. 2019).
A five-country study of influencer marketing from Rakuten Marketing found that 60 percent of shoppers interact with an influencer daily. The survey also found that most marketers plan to increase their spending on influencers. Nearly 70 percent of American consumers told Rakuten they trust a product recommendation from an influencer as long as the influencer discloses her relationship with the brand.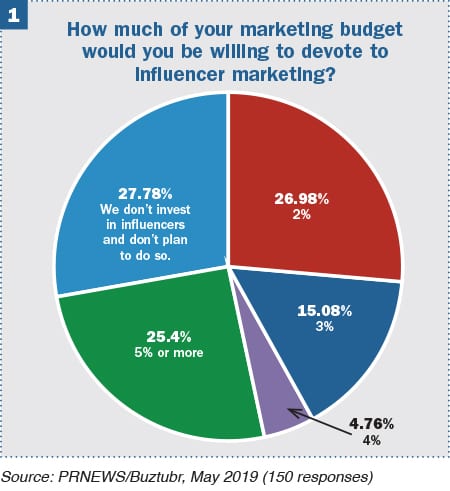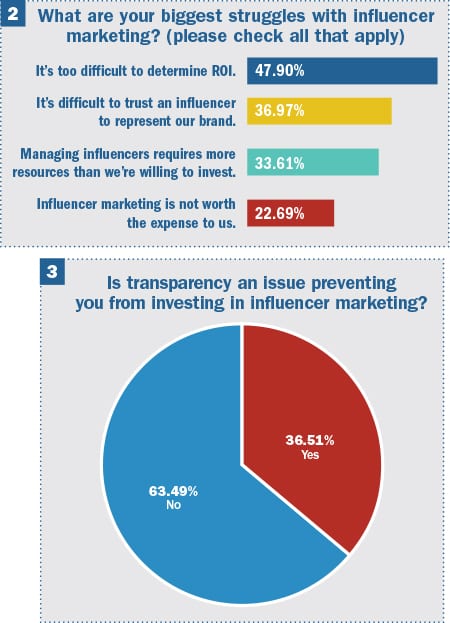 Micro-Influencers Dominate
Spending on micro-influencers is rising, while budgets for celebrity influencers are ebbing. U.S. marketers said they are willing to spend up to $32,000 on a campaign with a micro-influencer (30,000 followers or fewer) compared to $39,000 with a celebrity influencer (500,000+ followers).
The study surveyed more than 700 marketers in consumer-facing businesses and nearly 4,000 shoppers (1,000 in the U.S).
Another survey, this one from Uproar PR and released late last month, confirms the trend toward micro-influencers. But one major question is how to define a micro-influencer. In this case, the study defines a micro-influencer as having 100,000 or fewer followers.
It found 72 percent of those surveyed prefer micro-influencers and 68 percent made a purchase based on a non-celebrity's post. The most popular micro-influencers had fewer than 30,000 followers, said the survey, which had 109 respondents.
PRNEWS and CA-based Buztubr, which offers a platform that connects brands and influencers via Facebook and Instagram, last month conducted a short survey about industry attitudes toward influencer marketing.
The survey also inquired about budgets for influencer marketing and pain points, among other issues. Nearly 150 PR pros took part in the study. Their demographic characteristics can be seen in chart 8. Forty-nine percent were brand communicators, 30 percent worked at nonprofits or government organizations, and 13 percent were from PR agencies.
In sum, the survey demonstrated continued strong support for influencer marketing, though several pain points linger. Among the pain points are determining ROI and the amount of time and resources it takes to find and manage influencers. In addition, the survey shows a disconcerting lack of brand vigilance with respect to regulation.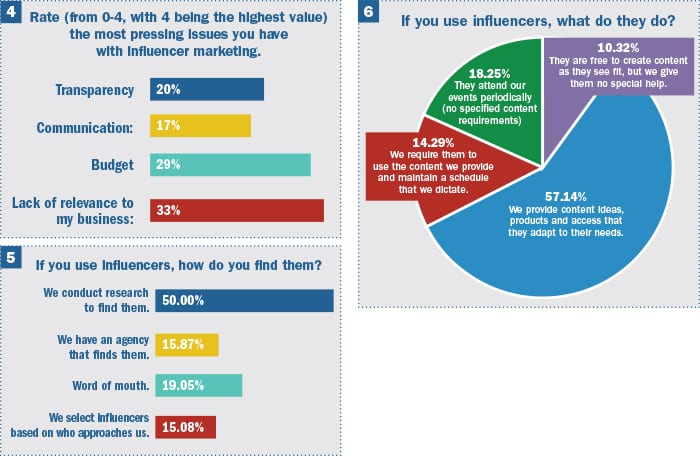 72% budget for Influencer Marketing
Looking at chart 1, the overwhelming majority of respondents (72 percent) are willing to devote budget to influencer marketing.
This figure is consistent with the response to a similar question from a survey conducted late last year by PRNEWS and Meltwater, a media intelligence company (PRNEWS, Feb. 2019). In that survey, 81 percent of the 400 respondents indicated they were either using influencers or were considering doing so. In addition, nearly half those surveyed (49 percent) said they currently use influencers. Just 18 percent said they didn't use influencers and had no plans to do so. Forty-three percent also told us they planned to increase spending on influencers in 2019 vs 2018, while 52 percent predicted spending would remain constant.
The Conundrum of Determining ROI
The elusiveness of determining ROI, one of the universal issues in PR, extends to influencer marketing. As you can see in chart 2, nearly 50 percent of respondents said difficulty in determining ROI was one of their biggest struggles with influencer marketing. Almost 40 percent said trusting influencers to represent their brand was among their top challenges; 34 percent chose the burden and investment of managing influencers as one of the major struggles with influencer marketing.
In a related question, whose responses are seen on chart 4, the most pressing issues the respondents had with influencer marketing also centered on resources. Asked to rate pain points on a scale of 1 to 4, with 4 being the highest value, 29 percent said budgets were their top issue, followed closely by transparency (20 percent) and communication (17 percent).

84% Find Influencers without agencies
It's understandable that so many told us that influencer marketing is expensive and too much of an investment. Looking at chart 5 we see that nearly 84 percent of those surveyed find influencers themselves. Just 16 percent entrust that time-intensive duty to an agency.
Turning to chart 3, 63 percent said transparency was not an issue preventing them from investing in influencer marketing. Looking at the nearly 40 percent who perceived transparency as an issue, Gunn Hoh, COO of Buztubr said. "This issue relates back to questions about the legitimacy of influencers." These communicators, he says, are concerned about the authenticity of influencers' followers. It's possible that they were bought, so brands worry about an influencer's "real standing" with "authentic consumers."
A possible remedy, of course, is for brands to use third-party influencer analytics platforms that look extensively at influencers' followers.
Hoh believes "a lot of these questions come from the fact that there was no real accountability in the influencer sphere until recently." For a while, he says, "It was a free game for influencers," and a lot of brands were burned.
Let Influencers Do Their Thing
Once you have decided to engage an influencer, among the next decisions is what you want them to do for your brand. Chart 6 shows respondents playing it fairly loose with influencers in terms of content creation. More than half (57 percent) said they offer influencers content ideas and access to products, allowing them to adapt material to their needs. Just 14 percent have a mandated content schedule with influencers. Nearly 30 percent allow influencers to create content without set requirements.
The lack of structure for content creation was not surprising to Hoh. "I'm more surprised that some brands are trying so hard to control influencers' content," he said. "Smart brands know that an influencer is also a content creator…that's how they gained a following in the first place." Trying to adjust the influencer to your specified content won't be nearly as effective as allowing the influencer to portray your product "in a way they know their followers love to see."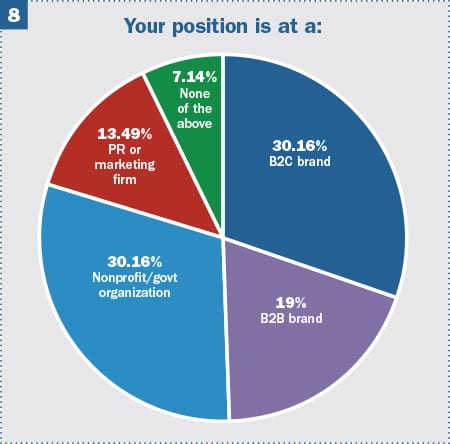 Regulatory Respite?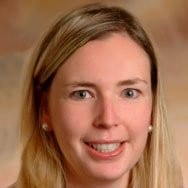 Regulation is a major issue for those using influencers. While just more than half (51 percent) of those surveyed said they insist on a signed contract, nearly one-third said they either have an oral agreement with influencers or are not compliant (see chart 7).
"I am glad to see so many PR pros require that their influencers sign a contract; however, this number should be closer to 100 percent," said attorney Allison Fitzpatrick, a partner at Davis & Gilbert LLP. "As a reminder, the Federal Trade Commission does not believe that having a contract is enough," she said. In her view, marketers have a duty to train and monitor their influencers to ensure that they are disclosing their relationships in their sponsored posts.
She and Hoh differ on allowing an agency to handle regulation. Hoh has concerns. But Fitzpatrick said, "Many agencies in the U.S. have appropriate procedures...for contracting with, monitoring and training influencers–at least many of the agencies that I worked with in the past on their influencer marketing campaigns."
On the other hand, marketers "cannot hide their heads in the sand and delegate all of their regulatory responsibilities to agencies," Fitzpatrick said. "They need to conduct due diligence on their agencies to ensure that they have proper procedures in place for complying with the law."
Oral Tradition is Insufficient
Hoh and Fitzpatrick were concerned with the 15 percent who have oral agreements with influencers. "I would never recommend" that, Hoh said. Fitzpatrick added, "One of the first things regulators look for is whether the marketer has a contract with the influencer with appropriate disclosure obligations."
She also noted in light of the Fyre Festival, where all but one of the influencers, or Fyre Starters, failed to disclose that they were paid for their endorsement, "it is not safe to assume that influencers will disclose that they were paid for their endorsement absent a contract requiring them to do so." Fortunately, Fyre has resulted in "more influencers adding #ad to their sponsored posts."
Hoh found it unacceptable that 12 percent who admit they are not compliant. This will hurt the industry, he said. Fitzpatrick concurred. Regulators, she said, "do not want to go after marketers who are trying to comply" with regulatory requirements. But, she added, "They will–and have–gone after marketers who do not have any procedures in place."
CONTACT: [email protected] [email protected]