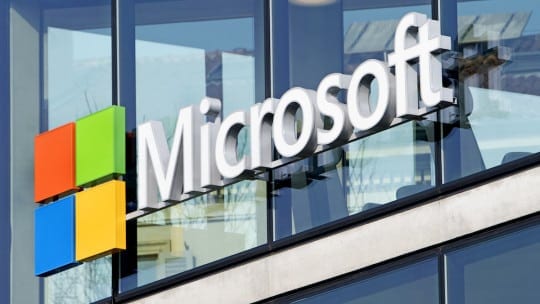 Over the past two months, the #MeToo movement has sparked a long-overdue national conversation around sexual harassment. And now, one of the nation's biggest companies is moving beyond talk to action.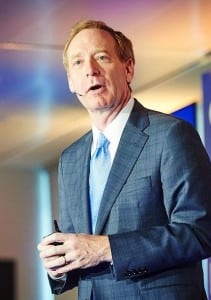 Microsoft announced that it would end the common corporate practice of forced arbitration, which requires victims of sexual harassment to settle cases privately rather than through a court of law.
In doing so, the company officially threw its weight behind legislation recently introduced by Senators Kirsten Gillibrand and Lindsey Graham (S. 2203, the Ending Forced Arbitration of Sexual Harassment Act of 2017) that seeks to ensure "that every person facing sexual harassment in the workplace can make their case in a public court, rather than solely behind closed doors in private arbitration."
The tech giant—which has more than 124,000 employees worldwide—is the first major company to support the bill.
The bold move to end forced arbitration in sexual harassment claims was announced in a blog post by the company's president and chief legal officer Brad Smith, who said that after speaking with Graham and learning more about the bill, Microsoft re-evaluated its own policies.
"As many as 60 million Americans today have no legal ability to bring a sexual harassment claim in court because they work under an employment contract that requires that all such claims be subject exclusively to private arbitration," Smith wrote. "Effective immediately, we are waiving the contractual requirement for arbitration of sexual harassment claims in our own arbitration agreements for the limited number of employees who have this requirement," the statement reads.
The move to end forced arbitration clauses in sexual harassment cases will likely leave the company more vulnerable, surrendering its ability to control the narrative as well as the litigation process should harassment claims arise.
But it also adds another layer to the #MeToo conversation, almost daring other companies to follow its lead. And in the process, it provides Microsoft with some great optics, boosting the company's reputation as a consumer brand and corporate entity.
Connect with Samantha: @samantha_c_wood