As United Way of Miami-Dade's senior manager of social media, Shairy Gonzalez has to be nimble enough to address different audiences from day to day or even moment to moment.
While United Way is a global nonprofit with 1,800 local chapters in 40 countries, this local United Way is focused exclusively on building a #StrongerMiami. Gonzalez keeps this local message at the heart of every social media post on every platform. Whether it's a call to action to sign up as a volunteer, or encourage people to attend an event, "it's important to remind our audience that the time, money and other resources they invest into our United Way stay here in Miami," says Gonzalez.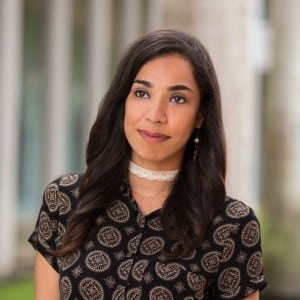 Gonzalez, who will speak at the upcoming Digital and Marketing Show in Miami, October 17-19, shared some examples of the flexibility nonprofits need to engage drastically different audiences on social media.
Share Your Successes
It's not enough to continually ask the community to help, Gonzalez says. Instead, show what a difference your organization is making and it will encourage more involvement.
"People like to see the results of their work," Gonzalez says, and some of her most successful social media posts celebrate the ways that United Way is building a stronger Miami.
The best way to illustrate that impact on the community is to put a human face on nearly every post. Volunteer events are perfect for visual platforms like Facebook and Instagram, Gonzalez says, and offer the best opportunities to post to Instagram Stories or even go live.
But Don't Shy Away From the Negative
Surprisingly, some of United Way's most successful posts share just the opposite—the challenges and pain points facing the local community.
For example, Gonzalez posted a video for Facebook to increase membership for a United Way group called LINC (short for Lead. Impact. Network. Change.), comprised of individuals 30 years old and younger who volunteer in the community.
"We shared a video about a health initiative United Way LINC took on. We began the video with a stat: 26% of children in Miami-Dade live in households that are food insecure," Gonzalez says. "We gained three new LINC members directly through social media within 24 hours of this video being posted."
Use Different Platforms to Reach Different Stakeholders
In a single day, Gonzalez says, she might attend a fundraising event with the corporate movers and shakers of Miami, and later get her hands dirty at a volunteer site. And she needs to employ diverse tactics to reach each of these distinct audiences.
Facebook, Instagram and Twitter are all great for visual posts and for addressing members of the local community. But United Way of Miami-Dade also has a presence on LinkedIn to reach professionals and corporations. This could include fundraising from employee-campaign donations involving organizations like Publix, Miami Dade Public School System (including students), Bank of America, UPS and Deloitte.
Gonzalez also represents United Way's Center for Excellence in Early Education on social media. As a demonstration school, the center is a hub for professional development of educators. That means Gonzalez needs to reach education professionals worldwide on LinkedIn, while also using Facebook and other platforms to address mothers who want to send their kids to the pre-K program.
The wide variety of audiences is the biggest challenge Gonzalez faces. She has developed a voice to represent the general United Way of Miami-Dade brand, but she also has specific voices for the volunteer groups within the organization. For example, she wouldn't use the same language to address the organization's Women's Leadership group as she would the LINC group of millennials.
But sometimes these different groups come together to have an even bigger impact on the community.
"Earlier this year we held a volunteer project that included our four major volunteer groups: LINC (millennials), Young Leaders (professionals under 40), Women's Leadership (all women) and Tocqueville Society (donations of $10,000 a year or more)," Gonzalez says. "The best way for us to share this story was through a video."
Follow Shairy Gonzalez: @ShairyGonzalez
Follow Samantha Wood: @samantha_c_wood