As communicators we know one word that can shake up an organization is crisis. You come across headlines about companies dealing with a crisis almost every day. But have you pondered how you would deal with such a situation if you were to ever face it? Survey after survey, including one by PR News and Nasdaq PR Services, indicate most firms lack a solid crisis plan and fewer practice crisis scenarios regularly.
In this digitized world, a well-worded press release is no longer enough to pacify your audience. You need to have a well-planned content management strategy that will help you salvage your brand's name. Here are some content tips that may help you when crisis strikes:
Your Website to The Rescue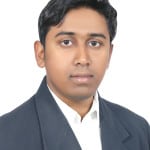 Communication is key to crisis management and it should start with your website. The website is a source of owned media that helps you communicate directly with stakeholders and clear the clouds of doubt. You might also consider having a crisis-only dark web site that can be deployed quickly.
When crisis strikes, modify homepage content to address the issue directly. Tell your audience how the brand is working to address this issue and announce the results achieved so far. People understand mistakes occur, but what really matters is how you handle your mistakes.
Brand Mentions
When handling a crisis, it is important to keep a check on brand mentions, especially the negative ones. While this seems obvious you'd be surprised at how often this critical step is missed during the heat of a crisis. There's a lot to be done and this crucial action of social listening sometimes fails to be addressed.
Thanks to technological developments, you can employ a number of tools to conduct social listening. Tools such as Awario, Social Mention, Mention, Hootsuite, and others will help you track brand mentions on social media platforms such as Facebook and Twitter, as well as on other websites, forums and news sites.
Google Alert is another useful tool that can help you monitor your reputation on various online channels. It keeps you updated about the positive and negative things being said about your brand through alerts.
By using these tools, you will know which channels need to be focused on (based on the count of negative mentions). So, create appropriate content that can be distributed across various channels to clear the air. Study brand mentions thoroughly to understand the seriousness of the situation before crafting your messages. This includes tracking user behavior, their reactions, commonalities in the comments, the age group further triggering the crisis, and the location from where you are receiving the maximum comments. With this information at hand, you will be in a better position to handle the crisis.
Brand Story and Success Stats
Many believe the human connection, whether struck directly or via digital channels, is the heart and soul of a business. This human aspect becomes even more important when reconnecting with audiences during and just after a crisis. This is so because loyal customers often are the biggest brand advocates and will help your brand emerge from the crisis.
Storytelling can help build relationships and create positive sentiment around your brand. A brand story is all about telling the truth and telling it well. Some factors to keep in mind when building a brand story:
Make sure the story is true and has a human touch
Keep it simple
Make sure it connects with your audience
Align it with the situation and speak about what you are doing to mend things
Instill a sense of trust with the audience
Brand story is never about your company; it is about your customers and the value they receive when they engage with your brand. For an excellent example of storytelling, read about the Toms Shoes brand and how it provides shoes to needy children.
In an era when every brand is fighting to get a foothold in its respective industry, the most decisive factor can be whether or not people like your brand. A strong brand story can help you get audiences to develop an affinity toward your brand. Again, an obvious piece of advice: don't wait for a crisis to begin storytelling and gaining brand advocates.
SEO Can Be Your Savior
If you think SEO is dead, think again. When a crisis strikes, people often turn to search engines to find news updates. There is no way you can overlook the power of SEO in handling a crisis.
Running a keyword analysis will help you track content that comes up for the most-searched keywords. Type into Google a current crisis, such as "United Airlines Dao" and see what comes up in the Top Stories area of Google.
A PR agency with connections to top journalists and editors can help big brands send out a few good words about the brand and publish positive news. This can be expensive, of course. Businesses with small budgets need to track negative results and create an aggressive SEO strategy to circulate fresh content to push down negative stories.
Be Careful About Auto-Generated Messages
As we know, social channels allow brands to communicate directly with audiences and get out messages instantly. Communicate as frequently as you think appropriate, but avoid using auto-generated messages.
Auto-replies can be great time-savers, but things can go wrong as well. Take the 2013 example where an automated tweet from Bank of America responded to an Occupy activist. It caused a lot of public backlash and a bit of embarrassment for the brand.
Conclusion
Mistakes happen regardless of how vigilant a brand is about its activities. But by having a strong content management plan, brands can take control of the negativity and preserve its reputation. Care for your customers and take them into confidence to clear the haze of doubt. A proper plan can save your brand and ensure enhanced trust with existing and potential customers.
Taral Patel is a PR executive at PRmention. Follow him at @connect2taral