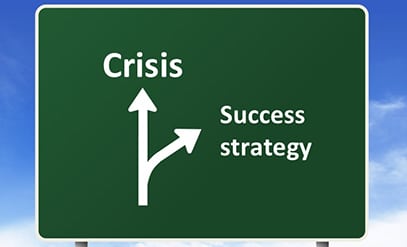 On July 14 and August 22, I posted on this site detailing how PR practitioners can obtain a tuition-free master class in media relations simply by paying attention to the political scene.
I thought the August post would be my last on the subject. I was wrong.
Before offering yet more lessons that were observed before and after my prior posts, I want to reiterate the importance of one idea from the August essay that everyone in our business should heed, novice or experienced practitioner. Always be aware that if an executive is in legal trouble, you, the PR rep, might be legally deposed. Never, ever, mislead or lie to protect your executive or brand. It could put you in costly legal jeopardy.
Below are some lessons that were played out many times on the political stage in 2017:
Make certain that information is consistent. It should only be changed if circumstances change.
No PR job is secure, regardless of the title.
Being good at your job does not necessarily mean that you will be rewarded or that you will have job security. (PR agency decisions often resemble those made in the political arena.)
Speaking freely can get you in trouble.
Keeping bad news from becoming public is extremely difficult.
Bad news should be made public ASAP to avoid negative drip-by-drip reporting over an extended period. (This, of course, can be seen in the private sector, too.)
The best crisis prevention techniques will not deter the media from covering bad news.
Bad news coverage has no time limit.  The media decides when enough is enough.
No matter how many bad news stories occur simultaneously, there's always room for an article about a brand or an executive in trouble.
Making bad news public on a Friday has little to do with the amount of media coverage it receives.
When a client is in a PR crisis situation, no one is safe.
Circling the wagons to protect a client in trouble works only until legal authorities begin questioning a wagon driver.
Responding to every negative news story only leads to additional negative coverage.
No matter how spot-on your advice is it often will be rejected. Brands sometimes have pre-conceived ideas.
Higher-ups blaming lower people on the totem poles is a time-honored management technique during a media crisis.
Don't exaggerate the support of your brand's position. Media follow-up can easily disprove it and can lead to negative coverage.
During a brand media crisis it's better to think things through and gather all the facts rather than thinking an ASAP response to the media is necessary.
A sure way to lose media creditability is to defend a client's position despite evidence to the contrary.
When a spokesperson says his/her responsibility is not to the media but to the brand, that is correct. (As a former journalist, it troubles me to say this: PR pros need to remember that you represent your brand. If you don't agree, a job in PR is not for you. This does not mean to lie or mislead.)
It's important to avoid assuming that those who attend a meeting or witness something behind closed doors will be loyal and not leak.
A very important lesson from the political scene that all in our business should remember: When things turn sour and scapegoats are needed, even if it's not your fault, don't expect job-saving loyalty from your supervisors. If you want loyalty at work, bring your dog to the office.
Just because an executive or client tells you something doesn't mean you're being told the whole truth and nothing but the truth.
Never assume that just because top management praises your work that your job is secure.
There are many other tuition-free media lessons to be had by watching the political world. Note how the media responds when spokespersons stick to a script instead of answering questions. Remember this and use it as a teaching tool.  It will prove useful when preparing an executive for a difficult press conference or interview. But remember, no mater how thorough your media training is, the executive should be told that the media trainer's rules may mean nothing to an interviewer and that there are alternative methods of disseminating messages to consider.
Another important lesson learned from the political scene is that PR practitioners should never insist that a truthful news story is fake news. Doing so will do little to convince the media and can destroy your creditability.
I'll close with my oft-mentioned lesson: There is no such thing as a one-crisis-fits-all media plan. Each crisis needs original thinking.
This will be my final post of lessons learned from the political scene for 2017. Hopefully, only positive lessons will be learned during 2018.
Arthur Solomon is a former journalist and SVP/senior counselor at Burson-Marsteller. A frequent contributor to PR publications, he was on the Seoul Peace Prize nominating committee. He can be reached at: arthursolomon4pr@juno.com