A catchphrase heard often in PR circles is "Think like a journalist." For Margaret Magnarelli, managing editor, content, at Monster.com, it's not a large leap. A journalist by training, she's created a branded content shop at Monster.com. The operation runs like a newsroom. Similarly and organizes content similarly to a daily newspaper.
In advance of her talk on Dec. 7 at PR News' Media Relations Conference in Washington, D.C., we asked Magnarelli to share a few tips about how she classifies branded content and runs her team of 3 editors, 2 writers and a video producer.
Know Your Goals and Philosophy: Similar to many PR efforts, it's essential to establish clear parameters as to what branded content is meant to do for your brand. For Monster.com, the main goal of the branded content area, known as Career Advice, is "to create value" for job seekers who visit the site, she says. Monster content is 80% journalism and 20% marketing, she says.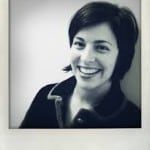 In addition, value-laden branded content "is a differentiator" for the Monster.com site, she says. It positions Monster.com "as subject-matter experts," Magnarelli adds.
A guiding principle, she adds, is "that we have something to say, not just something to sell…we want people to come [to Monster.com] for the content and stay for the jobs."
Transparency: For Monster.com, it's critical to make sure readers are clear that the site contains branded content. While Magnarelli's team aims to offer stories that provide value for readers, many also have an obvious marketing angle. For example, a story about an expected surge in hiring in the airline industry is followed by Monster's listings of aviation openings. A profile of companies with excellent paternity leave policies contains links to Monster's job listings for those companies.
---
Hear more about creating branded content and branded newsrooms during PR News' Media Relations Conference  December 7 in Washington, D.C. 
---
Create an Editorial Atmosphere: In addition to holding daily editorial meetings and keeping a running calendar of outside cultural events that can be tapped for story ideas, such as the Super Bowl, holidays and film openings, Magnarelli segments the content her team produces into 3 categories: TOFU (top of the funnel), MOFU (middle of the funnel) and BOFU (bottom of the funnel).
TOFU contains general stories, such as How to Handle a Toxic Boss and Why You Should Smile More at Work. In addition TOFU contains thought-leadership articles and its articles "don't actively mention Monster.com." This group of stories is meant to raise awareness of the Monster.com brand. KPIs used to measure results include page views, video views, shares and clicks.
MOFU stories mention Monster jobs/services "in passing" and contain calls to action (CTA), such as "join Monster" or "upload your resume." MOFU content is aimed at those considering a job search; goals are brand awareness and business objectives. KPIs are a combination of metrics from awareness and conversion.
BOFU content targets "very active job seekers...and tells them how to use Monster to find a job [and does not] shy away from CTAs." The aim here, of course, is to drive business to the Monster.com; KPIs are new accounts initiated from branded content.
Stories are segmented further into WOW, HOW and NOW content. WOW content, 20% of the site, is meant to drive social engagement. 50% of the site is HOW material; it's evergreen, such as educational and how-to articles. For example, 10 Things You Can Do to Improve Your Career in 10 Minutes. NOW articles are breaking news stories that the team can link to the topic of employment. For example, a NOW story could be a report about a survey predicting growth in hiring in a particular sector of the economy. NOW content also can be humorous. Playing off last year's "Batman vs. Superman" film, Monster.com created an infographic comparing the qualities the two superheroes bring to an employer.
Follow Margaret Magnarelli: @mmagnarelli
Follow Seth Arenstein: @skarenstein