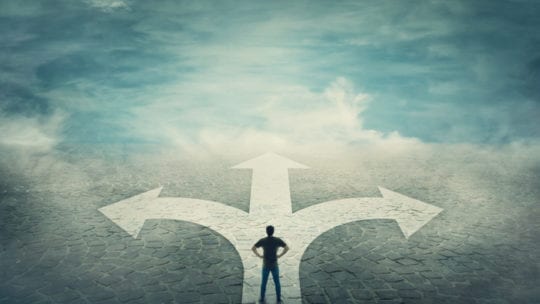 [Editor's Note: In this wide-ranging dialogue, Kathy Bloomgarden, CEO of Ruder Finn, spoke with Holly Teichholtz, SVP, communications and content strategies at The Michael J. Fox Foundation for Parkinson's Research. The two discussed  the organization's response to the Black Lives Matter movement and how it's handling pandemic-related disruptions.]
Kathy Bloomgarden: There's been a lot of talk about how the nonprofit sector should respond to [the Black Lives Matter movement and] racial bias. How did the Fox Foundation approach this?
Holly Teichholtz: Everything comes down to our mission to push Parkinson's research forward, and we're committed to remaining optimistic even in the face of tremendous challenges.
For us, the best response [was] to provide a platform for the voices and personal experiences of those navigating the Parkinson's journey in the context of racial bias. We launched a blog series to share the experiences of people of color and individual perspectives of patients and families living with Parkinson's, as well as researchers, clinicians and our staff and advisors.
We want to be part of illuminating the ways that racial injustice plays out in Parkinson's disease, because only then can we be part of devising frameworks and solutions to help solve these problems.
Bloomgarden: We've learned a great deal from the urgency and speed with which we've had to move to face the pandemic. What are your takeaways?
Teichholtz: As disheartening as this situation has been, it has shown us just how much we can achieve while doing more with less. In fact...a constrained environment can actually foster more creativity and problem-solving, whether we are limited in budget, technology, in-person connection or otherwise, than when we start from a blank page with all the options in the world available to us.
Disruption is the mother of innovation, and we're seeing this at MJFF. For example, Parkinson's Awareness Month falls in April. We planned 30 days of announcements and activities. That all had to be completely reinvented, but our community responded with great engagement. Tens of thousands of Parkinson's patients and families are tuning in to our webinars, enrolling in online clinical research through Fox Insight, and are joining our Facebook video screening parties.
Bloomgarden: Our virtual workforce has led many to ponder the future of work, with Twitter recently announcing it will retain a remote option in perpetuity. What can we learn from the work-from-home situation?
Teichholtz: This new WFH norm offers a chance to value quality over quantity, giving all of us more control over our work and daily business exchanges. There has been a lot of focus over the years on the good that can come from unplanned interactions during the traditional work day, but doing without these is not entirely bad. It gives us space to focus on what makes us most productive, and even to recognize when we need a mental break, which is particularly important in this stressful environment, where 75 percent of people say they feel more socially isolated, and nearly 66 percent report higher stress.
I've heard people say that the face boxes on our screens can be flattening, but I'd go so far as to say I find that they also have a flattening effect on workplace hierarchies in a way that makes it more possible for everyone's voice to be heard.
At the same time, the pandemic has encouraged colleagues and managers to check in with each other with greater intention, and it feels like we are paying more attention to our own and others' well-being.
I've been co-leading an optional mindfulness self-care hour for my team, done as simply as possible — we turn off our cameras and microphones and listen to mindfulness teachings or guided meditations, and I've had a lot of positive feedback.
Bloomgarden: As a communications professional, what advice can you offer to those working from home and trying to stay engaged with their colleagues and clients?
Teichholtz: On top of the challenges the pandemic has presented for everyone, Zoom puts more pressure on us to get our point across clearly and succinctly. Many of us might be experiencing a sense that the bar for speaking up is higher when it requires un-muting a mic and turning on a camera. As a result, we sometimes hesitate to share our thoughts.
On the other side, some of us may feel vulnerable sharing our ideas or concerns, but this is exactly what builds up your team and your network, and helps you stay focused on the important issues.
All of this was true even when we were just coping with COVID-19, but it's become even more critical now as we, and our colleagues, process the devastating feelings triggered by this latest reminder of the systemic and structural racism that persists in our country.
Transparency and empathy are key: It's more important than ever to check on each other, ask questions and encourage each other's victories.